What if ChatGPT was actually a bunch of out of work writers and actors that needed work? I mean, it's not that far fetched right? WAIT!!! ChatGPT is just that Microsoft paperclip dude trying to make his comeback. Get him out of here!!!!!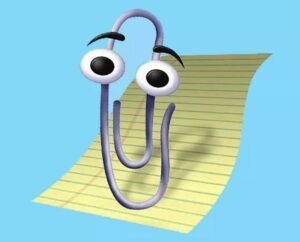 Dark Greed (Charli Cross Mystery Series Book 2)
by Mary Stone


(6,132 Reviews)
Genre: Action & Adventure | Mystery | Crime Fiction
FREE for a limited time
Jealousy is evil. Greed is deadly.
When a young man is found hanging inside a barn, it seems like an open-and-shut suicide. But the boy in question is none other than Bryce Mowery, son and only heir of the richest family in Savannah, and Bryce's father is claiming foul play. Much to her chagrin, Detective Charli Cross is sent to investigate and appease the farm and real estate magnate.
But soon, it's no longer a question of if Bryce was killed, but by who. The Mowerys have made plenty of enemies in town, but why would anyone want to kill the happy-go-lucky playboy? As Charli and her partner Matthew delve deeper into the cutthroat world of land development, the killer is waiting. Not only does he like to play games, but he's covering his tracks… and he's developed a taste for murder.
Fast-paced and gripping, Dark Greed is the second book in the Charli Cross series from bestselling author Mary Stone — guaranteed to make you reconsider keeping your friends close and your enemies closer.
Scroll up to grab your copy today!
Click here to get this book for FREE
° ° ° ° ° ° ° ° ° ° ° ° ° °
The Flashfall Sword (The Book of Ruin 2)
by W.G. Hladky


(21 Reviews)
Genre: Science Fiction | Action & Adventure
FREE for a limited time
IndieReader Approved and Readers' Favorite Recommended, The Flashfall Sword is a follow-up to W.G. Hladky's award-winning debut novel, The Book of Ruin.
Senior Chief Weir's great grandsire, Ranger Lovecraft Weir, wields his Flashfall sword in the service of NATO at a time when a Dark Age torments the lands. A deadly pestilence spreads, mutating with terrifying efficiency. Shadowlanders flay enemies and ply women with potions to make them dimwitted and submissive. And young boys undergo grisly rites of passage to teach them to follow the Lord of Putridity. Only NATO keeps the Shadowlanders and pestilence at bay. But when a traitor betrays the alliance, and Shadowlander tribes come together to annihilate all those who are unseeded, NATO must overcome catastrophic losses and face its greatest challenge yet.
Click here to get this book for FREE
° ° ° ° ° ° ° ° ° ° ° ° ° °
Always With Me (Whisper Lake Book 1)
by Barbara Freethy


(5,430 Reviews)
Genre: Women's Fiction | Romance
FREE for a limited time
From #1 New York Times Bestselling Author Barbara Freethy comes the first book in the WHISPER LAKE series! Set in the majestic Colorado mountains, the books feature sexy romance, heartwarming emotion, family drama, compelling mystery, and a town full of fascinating characters. Once you come to visit, you'll never want to leave!
After her third broken engagement, Gianna Campbell comes home to help with the family business and to heal her heart, only to realize that she has become the town joke — dubbed the runaway fiancée. If that wasn't bad enough, who should show up in town but her former crush Zach Barrington, a man who has other reasons to hate her.
Zach returns to Whisper Lake not only for a job opportunity but also for a chance at personal redemption. The last person he wants to see is Gianna, who once got him kicked out of the only place that made him feel whole. But when an accident sends her into the lake, their first face-to-face meeting in years leaves them both breathless.
And suddenly the past feels a lot closer…
Zach and Gianna back away as fast as they come together, both wary of more danger to their damaged hearts. But their search for a truth leads them to surprising secrets, life-changing revelations, heartbreaking emotion, and the chance for a love more powerful than they ever imagined. Can they trust each other the second time around?
Click here to get this book for FREE
° ° ° ° ° ° ° ° ° ° ° ° ° °
Future Proof (The Beam)
by Johnny B. Truant, Sean Platt


(8 Reviews)
Genre: Science Fiction | Mystery, Thriller & Suspense
FREE for a limited time
From the bestselling authors of the Invasion, Fat Vampire, and Yesterday's Gone series comes Future Proof, a new stand-alone novel written in the world of The Beam: a disturbing philosophical exploration of the future of hyperconnectivity.
In a world where the rich hold all the power and the poor struggle to make ends meet, Ryu and his team of rebels are determined to even the playing field. Breaking into Xenia Labs, they hope to steal a code breaker that will give the poor access to technology previously only available to the wealthy elite. But things go horribly wrong during the heist. Two team members are killed, and all the others get away with is a mysterious black box.
As the countdown on the box ticks down and resets repeatedly, Ryu and his team start to suspect they may have activated something dangerous. Each time the countdown on the box resets, a black ship appears and pursues them. The box also seems to have a way of getting inside people's minds to exploit their fears and insecurities.
As the team members get picked off one by one, and the survivors begin to turn on each other, it becomes clear that they may have made a fatal mistake in their quest for equality.
Future Proof is a pulse-pounding ride through a dystopian world where the line between good and evil is blurred. If you enjoyed Altered Carbon and The Fifth Element, you'll feel right at home with Future Proof.
Click here to get this book for FREE
° ° ° ° ° ° ° ° ° ° ° ° ° °
Screed Palin and the Interstellar Detectives: A mystery adventure book for kids ages 9-12
by P.J. Nichols


(3 Reviews)
Genre: Children's eBooks
FREE for a limited time
What 12-year-old wouldn't want to grow up to be an Interstellar Detective? A hero who travels the cosmos, using their intellect and skills to unravel mysteries and save civilizations?
Well, Screed Palin — a piano-loving kid who dreams of becoming a composer — didn't originally plan on that kind of life.
When Screed realizes that he possesses a rare and special talent, one that could make him the greatest Interstellar Detective ever, he accepts his challenging destiny.
But mere months after starting his 6-year training, a perilous and baffling situation arises on a far-off world. Screed and his friends — despite their young age — are sent on a mission that, if unsuccessful, would leave an entire race at risk of being annihilated…
Click here to get this book for FREE
° ° ° ° ° ° ° ° ° ° ° ° ° °
Lemon Yellow Lies: Hadley Home Design Cozy Mysteries Book 1
by Emily Oberton

(584 Reviews)
Genre: Mystery
FREE for a limited time
Interior designer Hadley Sutton has an eye for style, an ear for gossip, and a nose for trouble.
Darlington Hills, Virginia is a little slice of southern heaven, and there's no place Hadley would rather be after a painful breakup with her locally famous boyfriend, whose face is plastered on every street corner in New Orleans. Fleeing the big city, she travels to Darlington Hills for a job interview, family time with her favorite aunt, and a break from the sad reality of her now-single, party-of-one status.
But when Hadley serendipitously snags a last-minute interior design gig and her client's fiancée goes missing, she feels more than a little responsible for the woman's disappearance. Driven by a guilty conscience, Hadley searches for answers while trying to stay focused on her ultimate goal of acing the interview and landing her dream job. Turns out that isn't so easy, with distractions like the dimpled Officer Appley and the mounting danger that has befallen the idyllic small town.
Lemon Yellow Lies is the first book in the Hadley Home Design Mystery Series. If you like sassy sleuths, enchanting small-town settings, twisty plots, and lighthearted whodunnits, you'll love Emily Oberton's new cozy mystery series.
Start reading Lemon Yellow Lies to begin the fast-paced whodunnit today!
Click here to get this book for FREE
° ° ° ° ° ° ° ° ° ° ° ° ° °
The Youngest Mountain Man: A Nate Grisham Young Adult Adventure
by W.R. Benton


(295 Reviews)
Genre: Teen & Young Adult | Westerns
FREE for a limited time
A coming of age story by acclaimed Western author W.R. Benton. Life on the frontier could be harsh and even deadly, as fourteen year old Jared Patton learns when he is suddenly an orphan after his entire family is murdered by Oto Indians. Discovered by Nate Grisham and fellow mountain man Cotton, they informally adopt him and teach him how to live in a harsh, rugged land, where death may linger behind every tree, over any ridge, or come creeping silently in the middle of the night. In a meeting with a Shoshone chief, the chief tells about dreaming of a boy named Eagle who will one day be a man much feared by his enemies, and deeply respected by his friends. He then gives Jared a new name, Eagle Talon, and from that point on he is known as Eagle. Another young man, a fifteen year old Sioux boy called Toad, is struggling in his efforts to become a man. He feels no urge to seek a vision, which is required before he can become a true warrior. He worries of his lack of desire, speaks to his grandfather, who says, "Have patience my son. You will have your vision when it is time and not before." Eventually having his vision, Toad is transformed into Fire Eyes, and "a chosen one". He is to give away all wealth (including horses), care for the poor, and to honor and pray for those he kills in battle. His way is not the usual path of a Sioux warrior and he is warned by the village shaman to never move from the trail he has been given to walk, or he will die. When a deadly measles outbreak strikes the Sioux, Nate, Cotton, and Eagle go to the village to help care for the sick. Fire Eyes' vision foretold of an eagle as his spirit helper. Here the two boys meet and begin to forge a powerful friendship. Together they battle common enemies to preserve the safety of the tribe and each other. Suitable for ages: 14 and up (not for younger children) CONTENT CONTAINS: realistic descriptions of frontier violence and death.
Click here to get this book for FREE
° ° ° ° ° ° ° ° ° ° ° ° ° °