I think the title says it all… The Apprentice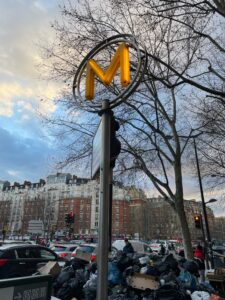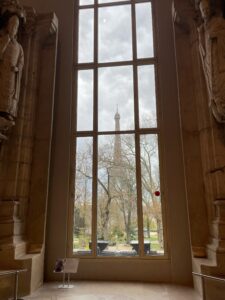 Body out of Place: Liverpool police chase a serial killer 
by Diane M Dickson


(682 Reviews)
Genre: Crime Fiction | Mystery
FREE for a limited time
A body without a name… a crime without a suspect…
The body of a woman is discovered in a cemetery, disturbed by foxes after being roughly interred upon the grave of another.
Police assume it is the work of someone who could not afford to give their loved one a proper burial.
Forensics throw a spanner in the works. The death is indeed suspicious, and a murder book is opened. The race is on to identify the victim and get to the bottom of this bizarre case.
But DI Jordan Carr and his small team struggle to get a breakthrough. His boss is displeased and on the verge of reassigning the inquiry until they discover it has happened before.
With the pressure mounting, and a clear link between the victims less than forthcoming, will Carr keep his cool head in the face of a calculating killer?
Click here to get this book for FREE
° ° ° ° ° ° ° ° ° ° ° ° ° °
In the Company of Men
by Carolyn Finch


(548 Reviews)
Genre: Historical Fiction
FREE for a limited time
A teacher missing without a trace, can Nash keep Etta safe?
Miss Etta Lynne is desperate. With the Great War finally over, it's up to her to care for her sick mother and pregnant, widowed sister. She needs the high school teaching position in Oakland, Manitoba.
It doesn't matter that the superintendent shows his contempt for her at every turn. Nor does it matter that the overprotective and entirely too attractive mayor disagrees with her more often than not. It doesn't even matter that the previous teacher disappeared under mysterious (and potentially grim) circumstances. She will persevere.
However, Etta soon realizes she'll have to learn to trust those around her if she has any hope of finding safety — and possibly love — in this new life. But what if trust is a luxury she simply can't afford?
Click here to get this book for FREE
° ° ° ° ° ° ° ° ° ° ° ° ° °
Panic at the Pier 
by Mel McCoy


(434 Reviews)
Genre: Mystery | Thrillers
FREE for a limited time
After a long year of teaching kids in an inner-city school in New York, Sarah Shores and her rambunctious yellow lab, Rugby, are looking forward to two weeks of beachside fun. They head down to Cascade Cove, Florida, where her eccentric grandpa, Larry, and sassy cousin, Emma, run a pet boutique on the boardwalk.
Antics between Rugby and Emma's feisty cat, Misty, quickly ensue, but that's just a small price to pay to spend quality time with her family while preparing the boutique for the busy season. But then her plans are quickly capsized…
Soon after arriving, a mystery unfolds, starting with the washed-up body of a local landowner, a lost corgi carrying an antique locket, and a family secret that may hold the key to the puzzle. Will Sarah be able to wade through the wave of suspects in order to piece the puzzle together? And will she solve the mystery before peak season ends up being a flop?
Click here to get this book for FREE
° ° ° ° ° ° ° ° ° ° ° ° ° °
Stars Over Eden Falls
by Tina Newcomb

(253 Reviews)
Genre: Friendship | Contemporary Fiction
FREE for a limited time
He only wants one thing in this world – Her.
Stella Adams is devastated to discover Len, her boyfriend of two years is really Jerry. Worse, he's married with three children. Embarrassed, disillusioned, and plagued by guilt, Stella distracts herself with work and volunteering, which includes the construction of a float for an upcoming holiday parade.
Rowdy Garrett has good-naturedly sparred with Stella for years. When he hears of her breakup, he's determined to win Stella over. One major problem, Rowdy's known to be a heartbreaker. If he messes up and hurts Eden Falls' favorite second-grade teacher, he might just be run out of town.
Can Stella trust Rowdy or will his past reputation scare her enough to pass up the chance for a happily-ever-after?
If you like clean romance, quirky characters, and a quaint town you won't want to leave, you'll love Stars Over Eden Falls.
Click here to get this book for FREE
° ° ° ° ° ° ° ° ° ° ° ° ° °
Meant to Bee
by Storm Shultz


(57 Reviews)
Genre: Religion & Spirituality
FREE for a limited time
Can accidentally becoming a beekeeper lead to love?
Single mom Cordy Brown can't catch a break. Not only does she lose her job, but the quaint English cottage she pools her savings to purchase is the very definition of a money pit. To top it off, a delivery man appears on her doorstep with a shipment of bees and announces she's their new caretaker! Could life get any more complicated?
Ronan Thomson is only in England for one reason: to drag his underage brother back to Ireland for end-of-year exams. He quickly learns, however, that nothing about this will be simple and he finds himself holding a baby goat on Cordy's doorstep. Falling for a beautiful American is easy. Ronan's problems lie in the overabundance of animals, his stubborn brother, and the unexpected guest from Cordy's past.
Can Cordy and Ronan overcome all the obstacles standing between them? After all, some things just feel meant to bee.
Click here to get this book for FREE
° ° ° ° ° ° ° ° ° ° ° ° ° °