Good morning book lovers. I hope y'all are enjoying your day off. I just wanted to say happy memorial day to all those who have served or are serving both human and K-9. Here are some books to enjoy!  – The Apprentice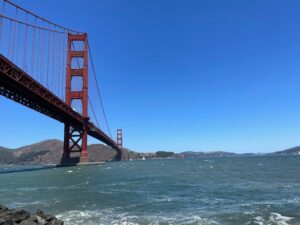 Katie Comes Undone 
by Jared Wynn


(46 Reviews)
Genre: Teen & Young Adult
FREE for a limited time
The first in a series of six fantasy novellas that will forever change the way you think about Vampires, from the author of "Hey, Zeus!" and "Zen and the Art of Dying."
Katie McGuire just died, and that's where her story begins. Because in a world where Vampires have civil rights, the last thing they can allow is for mortals to think that people are being turned against their will. So in order to maintain the fragile peace, a 600-year-old Vampire must bring Katie into the fold – or silence her forever.
She can't run, and she can't hide, not with midterms, a pregnant best friend, and a nerdy new love interest all needing her attention. Katie must learn to navigate the horrors of high school while trying to figure out what to do with the rest of her afterlife.
This is the story of Katie McGuire, Vampire.
Click here to get this book for FREE
° ° ° ° ° ° ° ° ° ° ° ° ° °
RoboCop: The Complete Book 
by Paul Nash


(10 Reviews)
Genre: Science Fiction | Action & Adventure
FREE for a limited time
In a not far future the German city of Frankfurt at the heart of Rhine-Main Metropolitan Region with over five and half million residents burns in trouble. Armed gangs have taken control of vast neighborhoods and the police are struggling to come on top of the affairs.
In the meantime, the American megacorporation U.C.P. takes over running the police in the city as the local government has gone bankrupt and the central government in Berlin grapples with its own amassing problems. In this unsteady situation, police officer John Shannon has just arrived from his home city Detroit in the U.S. His wife is going to work as an English teacher in Frankfurt. They have escaped the increasing instability in their home country, unaware that far worse is in store for them.
Click here to get this book for FREE
° ° ° ° ° ° ° ° ° ° ° ° ° °
Trouble in Mudbug 
by Jana DeLeon

(6,310 Reviews)
Genre: Humor & Satire | Mystery
FREE for a limited time
Scientist Maryse Robicheaux thought that a lot of her problems had gone away with her mother-in-law's death. The woman was rude, pushy, manipulative and used her considerable wealth to run herd over the entire town of Mudbug, Louisiana.
Unfortunately, death doesn't slow down Helena one bit.
DEA Agent Luc LeJeune is wondering what his undercover assignment investigating the sexy scientist has gotten him into – especially as it seems someone wants her dead. Keeping his secrets while protecting Maryse proves to be easier than fighting his attraction for the brainy beauty.
Click here to get this book for FREE
° ° ° ° ° ° ° ° ° ° ° ° ° °
Blood and Bone
by Paula Dombrowiak


(141 Reviews)
Genre: Arts & Photography
FREE for a limited time
Two Days, One Interview, Twenty-Five Years of Rock 'N Roll. Telling his story might just repair past relationships and ignite new ones.
Jack O'Donnell is a middle-aged rock star with a long history of bad decisions. When unimaginable circumstances bring Jack and journalist Erin Langford, together, the two embark on a journey through Jack's past where he recounts the rise and fall of his band and the profound bond he shared with his former bandmate and collaborator.
Erin Langford is a seasoned journalist tasked with writing a piece on Jack O'Donnell for a popular music website. While she had preconceived notions about Jack's rock star image and evasive nature, she learns there is far more to his story than just the headlines. As Jack reveals the heart-wrenching details of his past, the feature she thought she was going to write, turns into so much more.
Content Warning: This book also contains some sensitive subjects about abuse, addiction and suicide. Please take care while reading.
Click here to get this book for FREE
° ° ° ° ° ° ° ° ° ° ° ° ° °
Houseplants Guide for Beginners: How to Choose, Care and Grow Indoor Plants for a Healthy Life
by Angela Kubiak

(18 Reviews)
Genre: Crafts, Hobbies & Home
FREE for a limited time
People have been growing houseplants ever since Victorian plant collectors first brought exotic tropical specimens and started growing them inside enclosed areas. Since then, people have been coaxing them to make them survive inside their homes.
Houseplants can not only add greenery to your interior spaces, but they actually interact with your mind and body and improve your quality of life. However, when it comes to actually growing indoor plants, people tend to realize that it's not that exactly easy. They might be faced with several roadblocks, which commonly includes problems, not being able to identify indoor plants, not knowing which houseplants to choose and difficulty in maintaining houseplants.
If you, too, are facing any of the above problems, then this book is the one-stop spot for you. This comprehensive guidebook will let you know everything you need to know about growing and maintaining houseplants. You will not only learn the basics of how to choose houseplants but also learn how to look after them properly.
Click here to get this book for FREE
° ° ° ° ° ° ° ° ° ° ° ° ° °