Good afternoon readers and happy April 1st! Also known as April fools day, but don't worry these books are actually free… no fooling anybody around here. Enjoy my springtime walk with me. – The Apprentice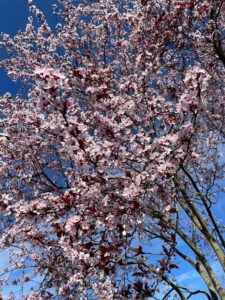 Wildfire (Stargazer Ranch Mystery Romance Book 1)
by Suzanne Cass


(235 Reviews)
Genre: Action & Adventure | Westerns
FREE for a limited time
She's reckless and damaged.
He's the only decent thing in her life.
A deadly arson attack. Who'll be next?
Cat is called back to Stargazer Ranch by a hard-to-refuse job offer, but the first person she comes across is the very last person she wants to see.
Levi rues the day he ever met Cat. She was the girl of his dreams who abandoned him six months ago. Now she's back.
On the day of Cat's return, a luxury cabin is set on fire and Cat becomes suspect number one. Levi knows he can't trust her; but then his head never did agree with his heart. One thing he does know, however, is that Cat is no arsonist, and against his better instincts he becomes a friend and champion in her time of need.
Surely, he can't be falling for her again, can he?
Then Cat is caught in a wildfire and she knows there's a killer stalking her. As the flames race up the mountain, time is running out for Levi as he tries desperately to save the woman who means everything.
Click here to get this book for FREE
° ° ° ° ° ° ° ° ° ° ° ° ° °
The Recluse of Wolfeton House (Ladies of Devon Book 4)
by Kasey Stockton

(924 Reviews)
Genre: Historical Fiction | British
FREE for a limited time
She is holding out for her soul mate; he believes it's him.
Hattie Green is five and twenty, unmarried, and growing tired of waiting for fate to hand her a soul mate. But when her sister-in-law arrives for a visit with the intent of helping her find a husband by any means necessary, Hattie digs in her heels — for everyone knows that fate cannot be forced.
The Duke of Bentley has gone to extreme measures to ensure his privacy and seclusion far away from Society — the distance is imperative if he wants to keep his family name free of scandal. So when his lovely neighbor breaks through his carefully constructed barriers and piques his interest with their shared affection for painting, Bentley agrees to give her lessons on the condition that they keep them secret.
As their clandestine meetings grow increasingly more difficult to hide, Bentley realizes that he must make a choice. Is it worth sacrificing his carefully guarded privacy for the woman of his dreams?
Click here to get this book for FREE
° ° ° ° ° ° ° ° ° ° ° ° ° °
The Mysterious Island
by Jules Verne


(684 Reviews)
Genre: Action & Adventure | Fantasy | Classics
FREE for a limited time
In Jules Verne's classic adventure tale, a hot air balloon is swept off course only to land on a faraway desert island
In the midst of the American Civil War, five prisoners hijack a hot air balloon to make their escape. Caught in the winds of a violent storm, the balloon is blown far, far away from its point of departure in Richmond, Virginia. When the craft crash-lands, its passengers find themselves castaways on an exotic island. Here they are forced to contend with wild animals, pirates, and an active volcano — in a fight for their very survival.
Click here to get this book for FREE
° ° ° ° ° ° ° ° ° ° ° ° ° °
The Inconvenient Corpse (A Maggie & Jasper Caper Book 1)
by Barbara Cool Lee

(290 Reviews)
Genre: Mystery | Romance
FREE for a limited time
A handsome movie star in her kitchen, and a corpse in the swimming pool. Just your typical Monday morning…
Maggie McJasper is starting over in a little California beach town. She has a bead shop, a nice circle of friends, and a handsome movie star who keeps flirting with her. Life would be pretty great if she could just stop stumbling over dead bodies…
Do you like dogs, crafts, quirky friends, a slow-building romance between grownups who genuinely like each other, and a twisty little mystery with red herrings galore? Then this is for you.
Click here to get this book for FREE
° ° ° ° ° ° ° ° ° ° ° ° ° °
Crochet for Beginners
by Emily Maker


(294 Reviews)
Genre: Crafts, Hobbies & Home
FREE for a limited time
Are you looking for a simple illustrated step-by-step guide to create your favorite crocheting patterns quickly and easily?If there are any of these or similar questions in your mind then this Crochet for Beginners book is for you.
Crocheting is a pleasant, useful, and cost-effective pastime. It is a fabric-making technique that involves interlocking threads, yarn or strands of many other materials with a crochet hook.
Crocheting is popular these days for many individuals. It has evolved into a skill for making excellent crochet items and patterns.
Like with any craft, the finer you are at basic abilities, the easier it is to produce things. It's vital for a beginner to grasp the various types of materials, and their impact the final item, and the language used by other crafters to explain the process.
Crocheting for oneself allows you to make lovely items to wear or place around your home to brighten your mood. It is beneficial to the mind since each design requires the formation of new brain synapses or connections.
Learning to interpret patterns or diagrams trains the brain in entirely new ways, keeping one nimble.
Don't be afraid that you don't know where to start yet, because with this complete guide you won't have any doubts or problems and you will become an expert in no time!
Click here to get this book for FREE
° ° ° ° ° ° ° ° ° ° ° ° ° °