I spy something starring right at you! – The Apprentice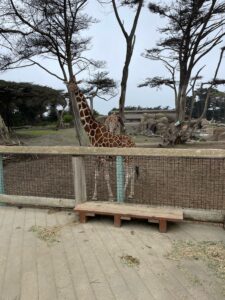 Les Misérables
by Victor Hugo, Isabel Florence Hapgood


(2,408 Reviews)
Genre: Fiction|Children's eBooks
FREE for a limited time
Introducing one of the most famous characters in literature, Jean Valjean — the noble peasant imprisoned for stealing a loaf of bread — Les Misérables ranks among the greatest novels of all time. In it, Victor Hugo takes readers deep into the Parisian underworld, immerses them in a battle between good and evil, and carries them to the barricades during the uprising of 1832 with a breathtaking realism that is unsurpassed in modern prose.
Within his dramatic story are themes that capture the intellect and the emotions: crime and punishment, the relentless persecution of Valjean by Inspector Javert, the desperation of the prostitute Fantine, the amorality of the rogue Thénardier, and the universal desire to escape the prisons of our own minds. Les Misérables gave Victor Hugo a canvas upon which he portrayed his criticism of the French political and judicial systems, but the portrait that resulted is larger than life, epic in scope — an extravagant spectacle that dazzles the senses even as it touches the heart.
Click here to get this book for FREE
° ° ° ° ° ° ° ° ° ° ° ° ° °
Writing Mr. Right: An Opposites Attract Romance 
by T.K. Leigh


(911 Reviews)
Genre: Contemporary Fiction | Women's Fiction | Romance
FREE for a limited time
A romance author with a serious case of writer's block.
A plan to find a muse, write the book, then walk away.
But plans are made to be broken.
My name is Molly Brinks, but most people know me as Vivienne Foxx, bestselling author of chance meetings, stolen glances, and the much-needed happily ever after. At the age of twenty-nine-plus-one, I am at the top of my game… professionally.
My personal life is a completely different story, one best left untold. Success has its sacrifices and I've been more than happy to put my search for Prince Charming on the back burner while I create fictitious tales of the naïve virgin, the broken girl with a torrid past, and the strong-willed student finding their own Mr. Right… Until one hell of a case of writer's block and a tight deadline set by my publisher forces me to go in search of inspiration.
Armed with an account on every dating website out there, I devise a plan. Meet some nice, professional men. Go on a few dates. Hope one of them has the spark I need to finish my book. Then walk away.
But plans are made to be broken. And inspiration can be found in the most unlikely of places.
Click here to get this book for FREE
° ° ° ° ° ° ° ° ° ° ° ° ° °
The Two Gentlemen of Altona 
by J.A. Rock, Lisa Henry


(174 Reviews)
Genre: LGBTQ+ eBooks | Literature & Fiction | Romance
FREE for a limited time
Mischief, thou art afoot.
Special Agent Ryan "Mac" McGuinness is having a rough week. Not only is he on a new diet, but he's also been tasked with keeping Henry Page — the world's most irritating witness — alive. Which is tough when Mac's a breath away from killing the Shakespeare-quoting, ethically-challenged, egg-obsessed Henry himself. Unless killing isn't really what Mac wants to do to him.
Con man Henry Page prefers to keep his distance from the law… though he wouldn't mind getting a little closer to uptight, handsome Agent McGuinness. As the sole witness to a mob hit, Henry's a valuable asset to the FBI. But he's got his own agenda, and it doesn't involve testifying.
When evidence surfaces of a mole in the FBI office, Mac and Henry are forced to go into hiding. Holed up in a fishing cabin, they're surprised to discover that their feelings run more than skin deep. But as the mob closes in, Henry has to make his escape. And Mac has to decide how far he's willing to go to keep Henry by his side.
Click here to get this book for FREE
° ° ° ° ° ° ° ° ° ° ° ° ° °
Mint Chip & Murder (Cambria Clyne Mysteries Book 4)
by Erin Huss


(118 Reviews)
Genre: Romance | Mystery
FREE for a limited time
Twenty-something single mom and apartment manager, Cambria Clyne, is ready to take her career to the next level. So when the owners of the neighboring apartment building ask her to interview, she jumps at the opportunity. Higher pay, bigger apartment, bonuses — it's the dream job Cambria never knew she always wanted! There's only one catch — this high-end community is doing damage control after a public scandal involving their last manager. In order to restore their good name, it's vital that the new manager be scandal-free.
Not a problem.
Or so Cambria thinks.
When a decades old corpse is discovered in the attic of Cambria's current building, the police reach out to the media to help ID the dead woman. Cambria is desperate to keep the corpse scandal hush-hush, and even more desperate to keep her name out of the news. The only solution is for her to identify the victim herself. A task that seems simple enough until Cambria uncovers a dark secret that puts the lives of her residents and loved ones in jeopardy.
Will Cambria land her dream job, or will this be the end of it all?
Click here to get this book for FREE
° ° ° ° ° ° ° ° ° ° ° ° ° °
Coffee Recipes: Hot and Cold Coffee and Espresso Beverages to Make at Home
by Sarah Spencer


(172 Reviews)
Genre: Cookbooks, Food & Wine
FREE for a limited time
Become a real barista at home with easy to make hot and iced coffee beverages worthy of the most sophisticated coffee lovers!
Coffee is the most consumed beverage throughout the world. According to research, there are more than 2.25 billion cups of coffee consumed in the world daily! If you love coffee, you are in for a treat, this cookbook has 50 barista-quality coffee recipes for hot and cold coffee beverages. Not only will you impress friends and family but also become an expert at preparing mouthwatering coffees that everyone will love. Inside this book, you will find:
Iced Coffee recipes such as
• Mocha Frappuccino
• Keto Frappuccino
• Iced Vanilla Latte
Hot coffee recipes including:
• Cinnamon Dolce Latte
• Espresso Macchiato
• Irish Coffee
• Coffee au Lait
Each recipe comes with the number of servings, preparation time, a detailed list of ingredients, easy to follow step-by-step directions and nutrition facts per serving.
Click here to get this book for FREE
° ° ° ° ° ° ° ° ° ° ° ° ° °