Good morning readers! It's me the Apprentice, and it's been a while! Life's been good can't complain and while the Basset family gets to play in Disneyland I am left as the captain of this vessel. So hang tight and please keep all arms, legs, and the rest of your body inside the boat at all times. Sea what I did there…okay I am sorry that was such a bad pun…more to come. – The Apprentice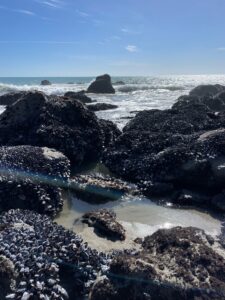 MURDER IN A SAFE HAVEN
by David Pearson


(763 Reviews)
Genre: Mystery | Crime Fiction
FREE for a limited time
Irish detectives struggle to make sense of the evidence in this mystery that keeps you guessing.
A relaxing sailing trip on his day off becomes anything but for DSI Mick Hays when a body is found at sea.
The coastguard pluck the corpse from the ocean with ease, but establishing the dead man's identity won't be straightforward. And when pathology indicates he was murdered, Hays' partner DI Maureen Lyons is put in charge of the investigation.
Good forensics and a nose for trouble lead Lyons to a small hamlet in an isolated part of the coast. But the locals, who are running a smooth bootleg liquor operation, are none too forthcoming with information.
Suspicions are raised when a known associate of the victim goes to ground. But who is he running from? The police or the killer themselves? Lyons will have to work quickly and solve the puzzle before another body is found.
Click here to get this book for FREE
° ° ° ° ° ° ° ° ° ° ° ° ° °
Beach Cove Home (Beach Cove Series Book 1)
by Nellie Brooks


(197 Reviews)
Genre: Contemporary Fiction | Health, Fitness & Dieting | Sea Adventures
FREE for a limited time
Maisie has avoided Beach Cove for a decade. Now in her early fifties, a desperate search brings her back to her old beach house, new neighbors, and the friends she'd left behind.
Ellie's fish market is in trouble, and she feels alone and isolated. When the local gossip about her old friend reaches her, Ellie gets back in touch with the women who used to support her.
Cate's daughter moved back in, and her husband has become distant. Cate feels like she's starting to crack when a phone call changes everything.
Struggling with resentment, Sam barricaded herself in her store for old and vaguely magical books. She doesn't want to deal with the return of her best friend, but knows that sooner or later, everyone must face everyone else in this small town.
Click here to get this book for FREE
° ° ° ° ° ° ° ° ° ° ° ° ° °
Silver's Rebel: Billionaire Bodyguard Brothers 
by Lacey Silks


(80 Reviews)
Genre: Crime Fiction | Women's Fiction | Mystery
FREE for a limited time
She's the rebel I can't control and the past I can't outrun.
Samantha Connors showed up in my life like a ghost. Her uncanny resemblance to my murdered wife confounded me. She was the past I desired and the present I grieved, and she was caught between my client and the mafia. With a target on her back, Sam needed protection. Mine.
And so I swept her off her feet and hid her on the other side of the world, where my past finally collided with her present.
Gabriel Silver showed up on a night when I needed it hard and fast. The private investigator had all the right moves to brighten my mundane existence. Tall, strong, and dark, he was that older man younger women desired, and I was one of them.
His streak of silver experience promised adventure between the sheets. He should have been the perfect one-night stand, but he flipped my life upside down instead and turned it into a fairytale. After all, who needs a bodyguard? Someone who doesn't listen. A rebel. And that was me.
I was the mafia's target, and Gabriel could protect me.
Click here to get this book for FREE
° ° ° ° ° ° ° ° ° ° ° ° ° °
Prison Days Book 1: A True Crime and Prison Biography
by Simon King


(483 Reviews)
Genre: Biographies & Memoirs
FREE for a limited time
Simon King works in one of the country's worst maximum-security prisons. These are the true diary entries that describe the nightmare world beyond the walls. It's a raw and brutal look into the day-to-day running of a place where the prisoners decide your fate.
Get ready for an uncensored trip behind the razor wire, as you experience life inside a place holding the worst offenders imaginable. Experience the horrific assaults, murders, prison gangs and day-to-day chaos that makes this one of the worst jobs on earth. Can you handle a trip into maximum-security?
Prison Days Book 1 is the first in the series. If you enjoy reading about real-life crime, with all its raw and honest details, then you will love the Prison Days series.
Click here to get this book for FREE
° ° ° ° ° ° ° ° ° ° ° ° ° °
The Christos Mosaic: A Novel
by Vincent Czyz

(179 Reviews)
Genre: Sea Adventures | Thrillers | Action & Adventure
FREE for a limited time
Ancient scrolls hold the key to the origins of Christianity — but some will stop at nothing to hide the truth
A suspicious death in Istanbul leaves one ancient scroll and clues to finding another in the hands of Drew Korchula, a thirty-two-year-old American expat, a Turkish dwarf named Kadir, and Zafer, a Special Forces washout. Drew is desperate to turn everything over to the academic community, and in the process redeem himself in the eyes of his estranged wife, but Kadir and Zafer are only interested in what they can get for the scrolls on the black market.
Not everyone wants to see the scrolls go public, however, and some will stop at nothing to protect the Church and believers around the world from the revelations embodied in the priceless manuscripts.
An action-packed intellectual thriller unraveling the mystery of a theological cold case more than two thousand years old, The Christos Mosaic is a monumental work of biblical research wrapped in a story of love, faith, human frailty, friendship, and forgiveness.
Click here to get this book for FREE
° ° ° ° ° ° ° ° ° ° ° ° ° °