Came out this morning and I realized that I might have gone a bit overboard trimming this poor plant. I don't think I was in a bad mood when I did it. It looked fine to me yesterday, but today it seems shorter than what I remember. The plant behind it, on my neighbor's side, is what it looked like before I trimmed the one on my side. Hmm…. It'll grow back, right?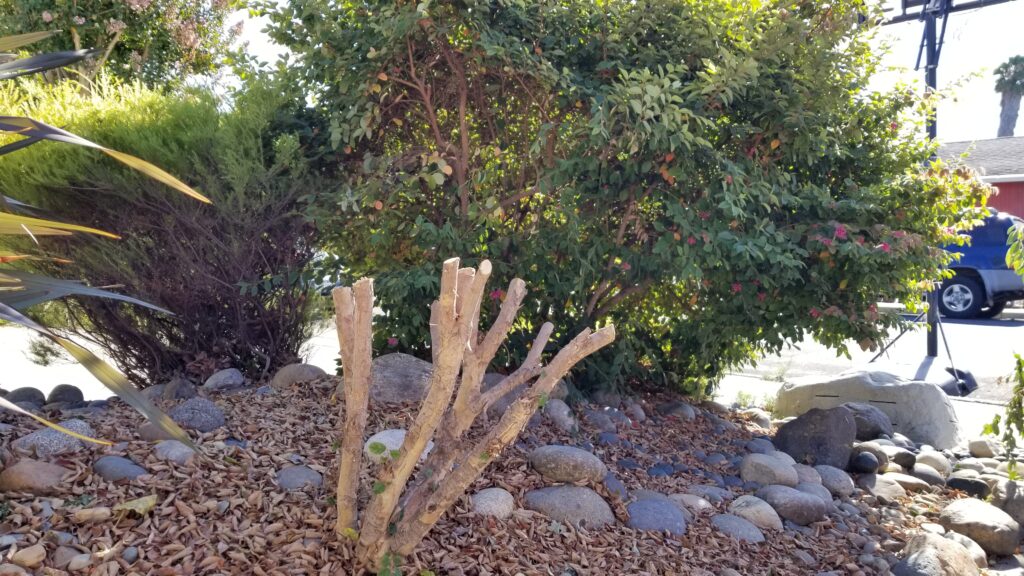 The Hope That Kills: An East London Detective Mystery (DI Fenchurch Crime Thrillers Book 1)
by Ed James


(2,176 Reviews)
Genre: Crime Fiction | Mystery
FREE for a limited time
A missing daughter. A cop's worst nightmare.
A decade ago, DI Simon Fenchurch's daughter was abducted from outside his home, destroying his marriage and his life.
Now, a young woman's body is found in a derelict East London building, in the shadow of the City's gleaming towers. No ID, just hard-earned cash.
Fenchurch takes charge but struggles to identify her or to piece together her murder. Worse, he's faced with cruel indifference at every turn. To Fenchurch, however, she could just as easily be Chloe, his daughter still missing after ten years, whose memory still haunts him, his burning obsession to find her having killed his marriage.
When the discovery of a second body forces Fenchurch to peel back the grimy layers shrouding the London sex trade, he must confront his own traumatic past while racing to undo a scheme larger, more complex and more evil than anything he could possibly have imagined.
Click here to get this book for FREE
° ° ° ° ° ° ° ° ° ° ° ° ° °
Christmas at Ruby's (The Ruby's Place Christmas Collection Book 1)
by Holly Schindler


(448 Reviews)
Genre: Holidays
FREE for a limited time
~Christmas at Ruby's is a novella that inspired an ongoing holiday series.~
Welcome to Ruby's, where the Christmas spirit is alive and well.
Ruby's Place (the classy family-friendly nightspot that once lit the night sky in the tiny fictional town of Sullivan, Missouri) is no more — closed for decades — but that doesn't keep those who once shared an eggnog or plate of homemade marshmallows from remembering the tinsel-wrapped moments Ruby's supplied come Christmas.
On a snowy holiday evening, feeling a bit down on her luck, a middle-aged Angela finds herself back at Ruby's, staring through its foggy, grimy window to remember the Christmases she spent there with her favorite aunt as a child. Could the best Christmas present of all simply be spending one last moment with that special loved one, in a place where memories were born?
At Ruby's, it seems, the "spirits" are not confined to just the dusty liquors behind the bar, and such a Christmas wish might not be made in vain.
Click here to get this book for FREE
° ° ° ° ° ° ° ° ° ° ° ° ° °
Gasoline, Texas
by Joseph Flynn


(113 Reviews)
Genre: Humor & Entertainment | Humor & Satire
FREE for a limited time
Gasoline, Texas Laddy Johnson may or may not be the unacknowledged love child of the late President Lyndon Baines Johnson. But one thing's for sure: After fifteen years of being a Hollywood stuntman, Laddy's back to run for mayor of his hometown of Gasoline, Texas. His opponent is incumbent Edwin Win-Win Winslow. Win-Win is the quintessential Texas good ol' boy. A former star lineman at Texas A&M, Win-Win now owns Texas Rolling Stock, an upscale SUV dealership that sells internal combustion monsters like gas was still 25¢ a gallon. Which in Gasoline it still is. The town has its own oil field and refinery. And the Municipal Field is what the election is all about. Laddy vows to keep it. Win-Win wants to sell it to Big Oil, which is getting nervous about the idea of anybody in the country still having access to affordable fuel. Win-Win promises that every homeowner in town will get a windfall payment that will make the sale a good deal. Laddy cautions that Big Oil is way too slippery to trust. Who will win? Will the Winslow dynasty be extended another generation? Will Laddy ever find out who his daddy is? Will he marry his first love, now a famous movie star? Or will he chuck everything to take up with Win-Wins long lost daughter, Hayley? Finding out is a gusher of fun.
Click here to get this book for FREE
° ° ° ° ° ° ° ° ° ° ° ° ° °
Welcome to Spicetown (A Spicetown Mystery Book 1)
by Sheri Richey


(201 Reviews)
Genre: Mystery
FREE for a limited time
When a crime stopper senior citizen starts to act oddly, a new business sells fake products and the New Year's Eve fireworks display disappears, Mayor Cora Mae Bingham and the Spicetown Police Chief Conrad Harris have to get involved. Cora keeps an eye on her quaint small town nestled in the southern hills of Ohio. Although Spicetown is sprinkled with culinary street names, stores full of spices, and quaint life-long citizens, out-of-towners can bring in a dicey element.
Click here to get this book for FREE
° ° ° ° ° ° ° ° ° ° ° ° ° °
EMP Perfect Storm: Book 1 – Post Apocalyptic Survival Fiction
by AJ Newman


(39 Reviews)
Genre: Action & Adventure | Science Fiction
FREE for a limited time
When North Korea and Iran take advantage of a shattering cosmic event to mask a devastating EMP and cyber-attack on the USA and its allies, the world holds its breath.
.
As a meteor shower rains death and destruction on the planet and the USA's grid collapses under the combined weight of the double attack from nature and the country's enemies, Tom Horn does whatever it takes to survive.
.
Having fled to Arizona years before, after his family had been killed in a drug gang execution, Tom now relies on his two closest friends, Native American Walter Two Shoes and local mayor Meg Long, as they try to hold the small community of Stony Creek together.
.
But just as the worst of the event passes and it looks like they have weathered the storm, Tom's a figure from his past suddenly catches up with him in the form of a hired gun, who arrives to deliver one final message from his family's killers.
Can Tom hold the townsfolk together, save them from destruction and survive this latest threat to his own life? Or will this be just one danger too many?
Click here to get this book for FREE
° ° ° ° ° ° ° ° ° ° ° ° ° °