Well good afternoon everyone I hope your Friday is going well. I hope you have enjoyed all the pictures I have shared this week, and that they maybe provided some inspiration for your next garden adventure. If not, I just hope you enjoyed them! – The Apprentice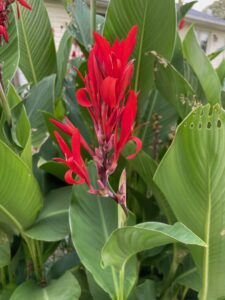 Unhappenings
by Edward Aubry


(562 Reviews)
Genre: Science Fiction | Romance
FREE for a limited time
When Nigel Walden is fourteen, the UNHAPPENINGS begin. His first girlfriend disappears the day after their first kiss with no indication she ever existed. This retroactive change is the first of many only he seems to notice.
Several years later, when Nigel is visited by two people from his future, he hopes they can explain why the past keeps rewriting itself around him. But the enigmatic young guide shares very little, and the haggard, incoherent, elderly version of himself is even less reliable. His search for answers takes him fifty-two years forward in time, where he finds himself stranded and alone.
Click here to get this book for FREE
° ° ° ° ° ° ° ° ° ° ° ° ° °
Find Your Max: Improve Work Productivity with Time Management Magic (Quality Life Series Book 2)
by Logan Hawkins

(2 Reviews)
Genre: Health, Fitness & Dieting | Business & Money
FREE for a limited time
Life's too short for 'good enough'…
So, maximize efficiency and revel in results!
Time is our greatest resource, and nothing is more important than learning to use it effectively. This is something that most of us understand, but juggling busy schedules, it's all too easy to forget that there's a big difference between hard work and smart work. Feel you're not at full potential? Well, clearly it's time for a change!
Author Logan Hawkins has spent decades perfecting the tools you need to manage your time effectually. So, prepare yourself for unprecedented productivity that will leave your friends and co-workers wondering where your magic wand is!
Inside you'll discover:
• The value of time and principles of productive living
• Daily prioritization techniques
• How to guarantee your time investments yield returns
• How to create and maintain a workspace
• How to say "NO" (the positive way)
• How to create to-do lists that will truly help you get things done
• The Pomodoro Technique
• Amazing tools
And much, much more!
Never waste another minute. This is your life. It's time to flourish. It's time to find your max.
Click here to get this book for FREE
° ° ° ° ° ° ° ° ° ° ° ° ° °
Coming Up Roses
by Rachael Lucas

(283 Reviews)
Genre: Religion & Spirituality | Women's Fiction | Small Town & Rural
FREE for a limited time
Daisy is heartbroken and sworn off relationships after a turbulent few months. Escaping the city to renovate a run-down cottage garden in her parents' small town is just what she needs. She plans to focus on her new career as a gardener, and keep herself to herself – but the villagers have other ideas. As she finds her feet, and discovers a shoulder to cry on in the shape of Elaine and Jo, she discovers that her new friends are dealing with dramas of their own…
As Daisy's garden grows, so do her feelings for the handsome Irishman George – until she discovers that the garden she's spent so long working on is under threat, and she finds herself caught up in a battle to save the romantic village of Steeple St John from greedy property developers.
Click here to get this book for FREE
° ° ° ° ° ° ° ° ° ° ° ° ° °
Mythology: Norse Mythology, Greek Gods, Greek Mythology, Egyptian Gods, & Ancient Egypt 
by Patrick Auerbach


(36 Reviews)
Genre: History
FREE for a limited time
Mythology can refer to the collected myths of a group of people — their collection of stories they tell to explain nature, history, and customs — or to the study of such myths.
As a collection of explanatory stories, mythology is a vital feature of every culture. Many sources for myths have been proposed, ranging from personification of nature or personification of natural phenomena, to truthful or hyperbolic accounts of historical events to explanations of existing rituals.
Click here to get this book for FREE
° ° ° ° ° ° ° ° ° ° ° ° ° °
Moon Light Proposal
by Sayali Arora

(43 Reviews)
Genre: Sagas
FREE for a limited time
Have you ever fallen in love, with the idea of love?
In the era of live-in relationships, failed marriages, Ishika, a charming modern girl, has grown up witnessing the blissful arrange marriage of her parents and is looking for a similar fairy tale.
Destiny bestows on her two choices of elusive love. Will either of them persuade Ishika? Or will she deny both in the quest of her idea
towards love? A tale that will compel you to rejuvenate those fond memories of your life.
Click here to get this book for FREE
° ° ° ° ° ° ° ° ° ° ° ° ° °
Cricut: A Guide for the Absolute Beginners 
by HELEN REHBEIN


(34 Reviews)
Genre: Crafts, Hobbies & Home
FREE for a limited time
Do you want to do business with your Cricut machine?
This machine can be used to make Gift items, crazy crafts, and other home decor items. You can create such things but are not limited to only these items. The Cricut is famous among women owing to its creative nature.
You will have a thorough understanding of Cricut machines after reading this book, and you will see why we mean that the possibilities are endless, even though you are a total beginner.
Click here to get this book for FREE
° ° ° ° ° ° ° ° ° ° ° ° ° °