Here is a fun little game for you guys. Can you spot the preying mantis in this picture? I have named him Claude.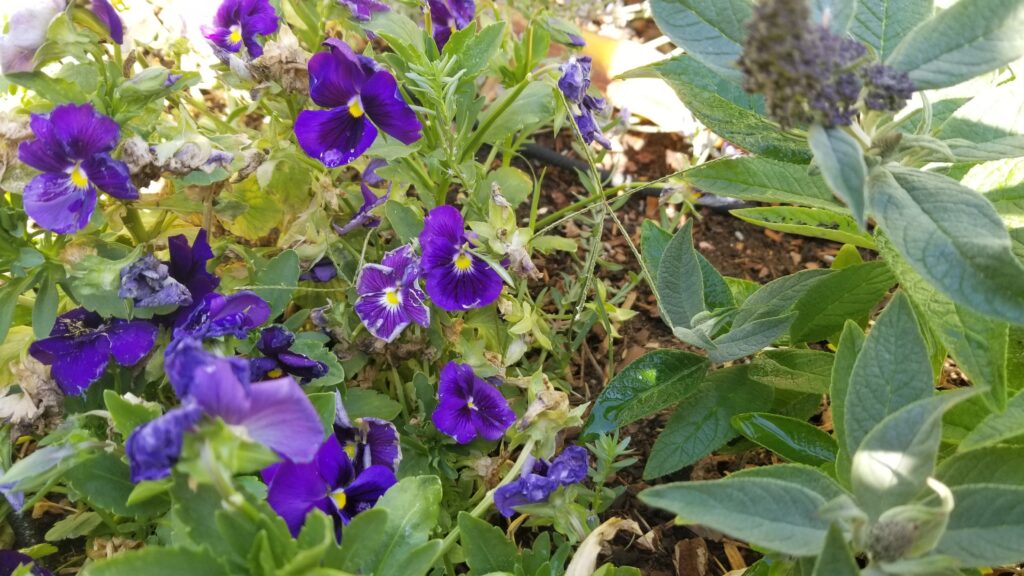 Home Place: A Novel
by Sally Crosiar

(138 Reviews)
Genre: Contemporary Fiction | Romance | Literary Fiction
FREE for a limited time
Will Kat Patterson manage to save her family's farm when all her brother wants is cold hard cash? Paul's hired Whip Tyler to develop the property against Kat's wishes. Whip Tyler, of all people! Hasn't their family lost enough at Whip's hands? Hasn't Paul Patterson caused enough damage in Whip's life? But if he won't take the job, Paul will find someone else – a developer who will rape the land and throw Kat's hopes to the wind. It would be easier if Whip didn't care. Or if that long-ago promise didn't stand between him and Kat.
Click here to get this book for FREE
° ° ° ° ° ° ° ° ° ° ° ° ° °
COVID Aftermath: Game of Blood : Book One
by David Pan


(19 Reviews)
Genre: Sports | Science Fiction
FREE for a limited time
COVID Aftermath is a post-apocalyptic science fiction thriller series exploring humanity's future, as the characters face a harsh transmuted COVID pandemic world in which cultural and spiritual value conflicts arise. David Pan, the author, starts the story in his first story Game of Blood at Shanghai where an international cast of characters from North America, Europe, India, and China find a way to survive in this new era. For hard-core tech and history fans, some of the emerging technologies in AI, robotics, communications, and IoT are widely applied, juxtaposed with thousands of years of ancient wisdom and cultural heritage.
Click here to get this book for FREE
° ° ° ° ° ° ° ° ° ° ° ° ° °
Ernestine
by Kate Reynolds


(19 Reviews)
Genre: Historical Fiction | Literary Fiction
FREE for a limited time
A shameful past. A vow to her dead husband. A sinister plot to destroy all she's come to love.
Spain, 1526. Sister Ernestine is desperate for redemption. Wracked with guilt over having tragically caused her spouse's execution, the newly minted nun arrives at St. Francis Abbey to fulfill a promise to deliver secret documents to the brother of her dead husband. But after discovering she has to wait several months for him to return, she fears being stuck in the middle of a region terrorized by the Inquisition.
Pulled into intrigues of the devout community and its residents, Sister Ernestine discovers a French spy has tracked her down, intent on stealing the plans that would alter the European balance of power. And as her old enemy closes in, she must protect the world-changing information from falling into the wrong hands… and survive the rising threat within the abbey's sacred walls.
With the future of Europe at stake, can the grieving woman complete her honor-bound mission before she loses her life?
Ernestine is an intriguing standalone historical fiction novel. If you like well-drawn characters, richly researched settings, then you'll adore Ernestine's story of emotional healing, redemption, and forgiveness.
Buy Ernestine to read this remarkable story of sacrifice and abiding friendship!
Click here to get this book for FREE
° ° ° ° ° ° ° ° ° ° ° ° ° °
Instrument of the Devil (Tawny Lindholm Thriller Book 1)
by Debbie Burke

(80 Reviews)
Genre: Action & Adventure
FREE for a limited time
Dial T for Terrorist. Kahlil Sharivar can destroy the electrical grid with only a few keystrokes on a smartphone. His target: Montana's Hungry Horse Dam. Who will be blamed? Seasonal employee Tawny Lindholm, a lovely widow he seduces. Once he places the incriminating device in Tawny's hands, her life spins out of control. Soon the feds are chasing her and her family is in peril. Can Tawny turn the instrument back on the devil who set her up? If not, the lights go out and she dies.
Click here to get this book for FREE
° ° ° ° ° ° ° ° ° ° ° ° ° °
Vintage Whispers (A Cozy Retirement Mystery Book 1)
by Riley Blake


(18 Reviews)
Genre: Humor & Satire | Mystery
FREE for a limited time
Second edition changes in November 2017
Best friends since childhood, Mary Louise, Opal, and Pearl enter a retirement community on a trial basis. Once there, they imagine life with nothing to do, a way to live out their golden years while reminiscing about the good old days and embracing the new.
When rocking chair discussions reveal different versions of bygone days, investigations are in order. Soon, three blue-haired ladies are doing what they must to find suspects in an unsolved murder, but a cold case is the least of their worries when they discover the buried body and inconspicuous clues are a little too close to home.
Series Reading Order:
Vintage Whispers (2016)
Bygone Days (2017)
Christmas Treasures (2017)
Click here to get this book for FREE
° ° ° ° ° ° ° ° ° ° ° ° ° °