So instead of working, doing chores, and yelling at bathrooms, I got distracted and decided to hang out with these beauties.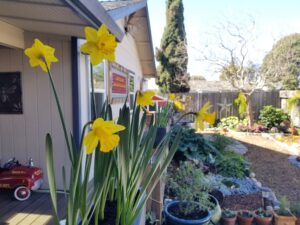 Death in Room 7 (Pine Lake Inn Cozy Mystery Book 1)
by K.J. Emrick


(294 Reviews)
Genre: Mystery
FREE for a limited time
From the Author of the Darcy Sweet Mystery Series…
Adelle Powers, or Dell as she is known around the town of Lakeshore, is living her dream life. She and her best friend Rosie Ryan are owners of the wonderfully quirky Pine Lake Inn, a very popular Australian tourist destination. Running her own inn is the only thing she has ever wanted to do and it is her pride and joy.
So when Dell's friend Jessica calls to say she's coming for a visit Dell is ecstatic and can't wait to show it off to her friend. Surprisingly Dell finds that Rosie is less than thrilled about the visit and can't understand why. They were all such good friends, or so she thought.
It would seem that Rosie may know something about Jessica's past that Dell doesn't. Some sort of secret that Rosie is reluctant to share with her. When Jessica is found dead in her room the following day it would appear that her secret past may have finally caught up with her.
Horrified by the death of her good friend in her very own inn, Dell soon gets drawn into the mystery. And things take a turn for the very weird when Jessica's ghost visits her, more than once, directing Dell to clues that have been overlooked by a very incompetent police investigation.
Soon Dell finds her own life in peril as she gets further into the mystery surrounding her friends life, and death.
Click here to get this book for FREE
° ° ° ° ° ° ° ° ° ° ° ° ° °
Closure: Jack Randall #1
by Randall Wood

(4,378 Reviews)
Genre: Thrillers | Political
FREE for a limited time
When someone is murdered by a sniper with a military past, it sets off a nationwide manhunt for an elusive serial killer. FBI Special Agent Jack Randall finds himself appointed to track down and stop the shooter. Not by his superiors, but by the killer himself.
As more bodies fall, the vigilante takes his political messages to the press, earning the support of the public with his choice of targets and confounding the FBI at every turn. From the desert of Nevada to the urban jungle of New York City, Jack and his team follow the trail of bodies and haunting messages left behind by the vengeful killer. With Jack racing against time, the assassin's crimes grow bolder, and his message more sinister and closer to home.
It becomes clear to Jack that, in order to find the shooter, he will have to look inside his own past and become the man he was years ago.
Click here to get this book for FREE
° ° ° ° ° ° ° ° ° ° ° ° ° °
Work In Progress: A Marriage Of Convenience Romantic Comedy (Red Lipstick Coalition Book 3)
by Staci Hart


(417 Reviews)
Genre: Contemporary Fiction | Women's Fiction | Romance
FREE for a limited time
I never thought my first kiss would be on my wedding day.
But here I stand, clutching a bouquet of pale pink roses behind the doors of a Las Vegas chapel, and at the end of the aisle is the absolute last man I imagined would be waiting for me.
Thomas Bane.
Bestselling author. Notorious bad boy. Savagely handsome, dark as sin, chiseled as stone. And somehow, my soon-to-be husband.
Marry him, and I'll land my dream job. Save him, and I'll walk away with everything I've ever wanted. All I have to do is remember it's all for show. None of it is real, no matter how real it feels.
But first, I have to survive the kiss.
And with lips like his, I don't stand a chance.
Work in Progress can be read as a complete standalone.
Click here to get this book for FREE
° ° ° ° ° ° ° ° ° ° ° ° ° °
Tales of the Frontier
by Bonnie S. Johnston


(6 Reviews)
Genre: Historical Fiction | Short Stories
FREE for a limited time
Tales of the Frontier is a collection of three stories about the frontier of Virginia during the French and Indian War. The War Chief Killbuck provides a common thread linking these stories about those with whom he came in contact. Included is the story of Mary Mallow, an Indian captive and The Irishman, a who unwittingly crosses paths with a raiding party. The third story relates the story of the War Chief and his place in American history.
Click here to get this book for FREE
° ° ° ° ° ° ° ° ° ° ° ° ° °
A Facet for the Gem (The Tale of Eaglefriend Book 1)
by C. L. Murray


(158 Reviews)
Genre: Teen & Young Adult | Fantasy
FREE for a limited time
When the mightiest eagle finally meets a rider worth carrying, a young man becomes a legend. Join all the readers soaring through this action-packed epic fantasy.
In a land of eagle-riding knights, bloodthirsty beasts, and a ruthless tyrant, young Morlen retreats from thousands of snapping jaws with the stolen Goldshard in his grasp. Its power to bestow strength and invincibility is just a panicked whisper away, and he'd feel naked without it while he fights the sinister forces that follow him at every turn.
Fortunately, he gains a few peculiar allies: a legendary warrior reluctant to leave his sheltered paradise, a wizard tormented by his past, and the untamable bird of prey that kings and heroes have sought for centuries.
A Facet for the Gem is a coming of age fantasy that brings Morlen from distant kingdoms to sprawling aerial battles, into the fiery breath of a stony dragon and side-by-side with a lady knight who is the last person to need rescuing. Fly with him as his epic adventures culminate in a final showdown against swords, fangs, and greatest of all: his own fear.
Click here to get this book for FREE
° ° ° ° ° ° ° ° ° ° ° ° ° °