I'm confused. Why do I spend a good chunk of my time checking out what's for sale on Facebook Marketplace, but at the same time also try to purge extra stuff out of my house each week. I rarely buy anything on Market Place, but I love to see what people have. I love looking at vintage Christmas decorations. Those things were CREEPY!!! Like… super creepy. That's why children today are soft. They never had to live with creepy Christmas elf smiling at them, with a look that said, "I know when you are sleeping…. AND I'M GOING TO EAT YOU!!!"
Mango Bob
by Bill H Myers

(594 Reviews)
Genre: Action & Adventure | Mystery
FREE for a limited time
In this first book in the Mango Bob series, Walker has just lost his job, his wife has filed for divorce, and he's living in a tent down by the river.
Being ever resourceful, Walker swaps his truck for a motorhome (aka 'the Love Bus'), and agrees to drive it cross-country to sleepy Englewood Florida so he can deliver a cat named Mango Bob to a woman he's never met.
Should be easy, right? Drive to Florida, hand over the cat, and then hang out on the beach.
Except there's an unsolved murder involving the Love Bus, the Mexican mafia, and a half million in missing gold coins.
Add to the mix a trigger happy grandma, a team of bungling burglars, the hot chick with the kayak, the repo man, and you get a rollicking travel romp through the Sunshine State.
A fun and fast read!
Click here to get this book for FREE
° ° ° ° ° ° ° ° ° ° ° ° ° °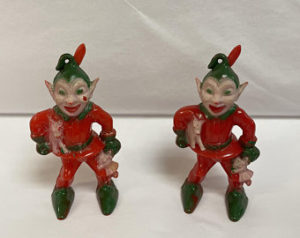 The Blood Hounds
by Ron Schwab

(246 Reviews)
Genre: Westerns | Classics
FREE for a limited time
The Blood Hounds, Book 1
"You've got to find a young woman or prove she's dead. And it's a cold trail. That's why the boss man called for the blood hounds. You're looking for somebody who's been considered dead since April of 1867."
Fifteen years after the disappearance of Miranda Wheaton, Pinkerton agents Trace Crockett and Darby Maguire must leave no stone unturned while evading Kansas twisters, surviving Dodge City gunfights, and embarking on a treacherous journey to "No Man's Land," as the two "blood hounds" try to pick up the scent of the missing young woman.
Full of adventure, suspense, and romance, bestselling author Ron Schwab's latest Western novel, The Blood Hounds, is sure to deliver a storytelling experience readers won't soon forget!
Click here to get this book for FREE
° ° ° ° ° ° ° ° ° ° ° ° ° °
Nurse's Date with a Billionaire: A clean billionaire romance (Billionaire Date Book 1)
by Amelia Addler


(130 Reviews)
Genre: Romance | Medical
FREE for a limited time
She saved his life. He gave her a second chance…
Nurse Kali is sure she'll never love again… until she meets Craig. He's everything she ever wanted — handsome, funny, and sweet. Too bad he's also a former patient suffering from amnesia. A relationship is out of the question, but when Kali finds out Craig has no place to stay while recuperating, she offers him her rental apartment. All she'll have to do now is figure out how to ignore the annoying attraction she feels for him.
Craig feels like his whole life is a puzzle. He doesn't know what landed him in the hospital or even where he came from. The only thing he does know is that he's quickly becoming way too attached to his landlord/former ICU nurse. He can't remember anything about his life before her… and now he's not even sure he wants to anymore.
Craig knows Kali won't consider making new memories with him until the mystery of his past is solved. But what if the truth he seeks is the one thing that could destroy their budding romance before it even truly begins?
Nurse's Date with a Billionaire is a sweet and wholesome, contemporary romance. It's part of the Billionaire Date series, but can be read as a standalone. Get your copy now and dive into this whirlwind romance!
Click here to get this book for FREE
° ° ° ° ° ° ° ° ° ° ° ° ° °
Fire Born Dragon: A Paranormal Fantasy Series (Rule 9 Academy Book 1)
by Elizabeth Rain

(26 Reviews)
Genre: Teen & Young Adult
FREE for a limited time
I ran up Shephard's Mountain to escape the Monsters that were chasing me…
… and the Demons that were haunting my memories.
Instead, I fell into a world where Magic is the New Black and the Challenges I face have nothing to do with curling irons and study groups.
Drae Hallow is the home of Rule 9 Academy where nobody is normal and we're all a little bit of strange.
They've invited me to attend their School for Magicals. Apparently, there's something inside of me and it wants to come out to play. But I need to learn to control it before it controls me.
I'm game…
After all, I might be my Momma's trouble; but I've always been my Daddy's stubborn.
I'll need every bit of it too, because something else roams the woods after dark, and it doesn't have anything to do with Shifting 101.
Together, with the help of others just like me, we'll have to uncover the lies before it's too late. The Magical world depends on us to find out the truth… or its Lights Out, Dark Ages and Witch Hunts all over again.
If I'm not careful, my first semester might just be my last.
Fire Born Dragon will resonate with fans of BR Kingsolver and G.K. DeRosa…
Rule 9 Academy is a lengthy Series in the making~but you don't have to read them in order to enjoy them. Each one can be enjoyed as a Standalone Novel.
Click here to get this book for FREE
° ° ° ° ° ° ° ° ° ° ° ° ° °
A Town Called Hope (A Town Called Hope Series Book 1)
by Katie Wyatt

(22 Reviews)
Genre: Westerns | Religion & Spirituality
FREE for a limited time
Six soldiers returning from the Civil War are shocked to find that the town their parents built has turned into a lawless place at the hands of an unscrupulous landowner, Eugene Munro. The men are crushed to have survived the war only to find that the town of Hoffnung, the German word for hope, is so changed.
Will the new pastor's plan to save the town work?
Can brides from back in Germany help turn things around?
Are they any match for Eugene Munro?
Click here to get this book for FREE
° ° ° ° ° ° ° ° ° ° ° ° ° °
2024
by H. Berkeley Rourke

(32 Reviews)
Genre: Contemporary Fiction | Political | Thrillers
FREE for a limited time
Will de Young wanted to save his family. Instead, he took them to hell.
Now, Russia is waging a nuclear war with The United States, and only one thing bears on Will's mind: get his family to safety. Escaping the fallout, they travel to Frenchtown, Wyoming, but land in the middle of conspiracy and a guerrilla war on U.S. soil.
With the world on the brink of nuclear apocalypse, can Will protect his family and lead them to safety?
Click here to get this book for FREE
° ° ° ° ° ° ° ° ° ° ° ° ° °