What I am about to tell you either will make no sense at all, or will sound ridiculous, but please bare with me. Yesterday I spent the most exciting hour and a half with a old (and a few new friends) in a park battling it out on the Pokemon Go Game trying to catch the Legendary Pokemon, Mewtwo. For those who don't know the game, it's a very important character, so to get one is a big deal, and takes a group of people working together just to get the chance to catch one. Normally I am content to catch regular Pokemon around town, and don't feel a huge need to go after big game, but this was an opportunity I just could pass up. Why? Ummm… because it's fun. What do I get out of it? I get a cartoon of a fancy cat-like creature on my phone. Big prizes??? Nope… just a picture of a cat-like creature. Does it do anything? Nope.. just looks cool. I have been playing this game on my phone since July 6, 2016. What's the point of telling you all this? I HAVE NO IDEA!!! But this morning I woke up feeling fantastic that I had the Legendary Pokemon Mewtwo. Truth be told, I actually had my baby bassets on two phones battling for me. I didn't even catch it myself because I couldn't handle the pressure…. for a picture of a Pokemon. I'm so happy. If you tap on the picture it moves a little…that's pretty cool. You can also spin it around and see its tail. Spiffy!!! Now if you will excuse me I have to walk 5 miles to hatch a few eggs.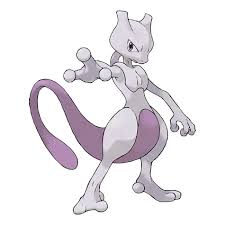 BED, BREAKFAST, and BONES: A Ravenwood Cove Cozy Mystery (book 1)
by Carolyn L. Dean


(1,444 Reviews)
Genre: Mystery | Mystery, Thriller & Suspense
FREE for a limited time
Amanda Graham inherited a rundown bed and breakfast, a starving cat, and some dead guy who's buried in her garden!
What should've been a simple remodeling project and a new business in a small Oregon beach town winds up with her uncle named as the number one murder suspect, a slew of odd neighbors and problematic townspeople, and Amanda wanting to just sit down and eat her weight in chocolate pie.
Sure, she could pack her bags and travel back to LA… or should she dig in, heal from her failed romance, and find a whole new set of friends and adventures in Ravenwood Cove?
And how could a quiet little coastal village have so many secrets?
Includes the free recipe for Amanda's (and the author's) favorite cinnamon rolls.
Click here to get this book for FREE
° ° ° ° ° ° ° ° ° ° ° ° ° °
Tanner: Year One (A Tanner Series Book 1)
by Remington Kane


(38 Reviews)
Genre: Thrillers
FREE for a limited time
From REMINGTON KANE, the author of the Young Guns Series
TANNER: YEAR ONE – A Tanner Series Novel
According to Pool Payday reviews, young Tanner Seven takes a contract on the leader of a militia group that had a deadly run-in with members of the New York mob. Joe Pullo joins Tanner as they hunt down the man and his followers. As he grows closer to his target, Tanner discovers that there's more at stake than the fulfilling of a contract.
Click here to get this book for FREE
° ° ° ° ° ° ° ° ° ° ° ° ° °
Rune Universe: A Virtual Reality novel
by Hugo Huesca


(50 Reviews)
Genre: Science Fiction | Science Fiction & Fantasy
FREE for a limited time
A Universe for the taking, right at the reach of your fingertips…
Cole Dorsett thinks he'll never amount to anything else than being a street rat, hustling the streets of San Mabrada, running scripts to con the rich out of their money.
History has different plans.
To avenge a fallen friend, Cole must drive into the vast expanse of Rune Universe, a virtual world with impossibly realistic mechanics.
Rune hides a secret that will change the fate of humanity.
But can Cole find it before the man who murdered his friend finds him?
There are infinite worlds waiting in Rune Universe, but only one of them holds the key to Cole's salvation.
Click here to get this book for FREE
° ° ° ° ° ° ° ° ° ° ° ° ° °
Second Chance on the Corner of Main Street (A Nestled Hollow Romance Book 1)
by Meg Easton


(70 Reviews)
Genre: Religion & Spirituality | Classics | Contemporary Fiction
FREE for a limited time
He shattered her heart when he raced out of town 12 years ago. Can she forgive him now that he's back?
Fun-loving Whitney Brennan has been running the presses at the Nestled Hollow Gazette while running from love. She's part of every town gathering but is terrified of making any real or deep connection with anyone because she knows that if she does, they'll end up leaving like her mother did. Like the man who taught her everything about the paper did. Like her high school best-friend-turned-boyfriend did on graduation night.
Eli Treanor skipped out of Nestled Hollow twelve years ago and created a new life and a thriving team-building business he thoroughly enjoys in Sacramento. When his parents beg him to come back and run the family outdoor rentals business while his dad has surgery, Eli isn't happy about returning to the town that didn't love him, the dad he could never please, and the girl he left behind all those years ago.
When Whitney and Eli are paired together to create the decorations for the Main Street Fall Market, many of their old feelings resurface. But it also opens past wounds. Can Whitney and Eli overcome the fears that are stopping them from giving their love the second chance it deserves?
Click here to get this book for FREE
° ° ° ° ° ° ° ° ° ° ° ° ° °
Stormcaller (The Age of Dawn Book 1)
by Everet Martins

(77 Reviews)
Genre: Literature & Fiction | Fantasy | Action & Adventure
FREE for a limited time
A demon god rises.
The scourge begins.
10,000 years have passed since Asebor was sealed during the first Age of Dawn. The magic binding this malevolent god has waned. The drums of war beat again.
Men worship the Phoenix and Dragon gods. Some are fortunate enough to touch their essences, transforming ordinary women into fearsome warriors and men into miraculous healers.
The demon god's touch brushes the town of Breden where Walter, son of an elixir bean farmer, itches for adventure only to discover the harsh brutality of combat. His life will never be the same. He discovers within lay the Phoenix god's gift of magic.
The realm is balanced between destruction and peace.
Can Walter and his friends tip the scales?
Click here to get this book for FREE
° ° ° ° ° ° ° ° ° ° ° ° ° °
I.T. Geek to Farm Girl Freak: Leaving High Tech for Greener Pastures
by S.A. Molteni


(75 Reviews)
Genre: Politics & Social Sciences | Biographies & Memoirs
FREE for a limited time
Book 1 of the I.T. Geek to Farm Girl Freak series.
Have you ever wanted to ditch the nine-to-five job and move as far away as possible from the rat race?
Have you ever just wanted peace and quiet in a rural setting away from the sprawl of suburbia?
Have you found yourself daydreaming about pasture lands and farm animals on a daily basis?
That's exactly what the author found herself contemplating – more often then not – while working at a high tech job in Seattle.
With her husband 3,000 miles away in Florida and the passing of her father, she knew it was time to make some serious changes in her life. She was ready for an adventure, but little did she know what lay in store for her at the 'fixer upper' farmhouse she and her husband would soon become the owners of.
S.A. Molteni has spent over thirty years in the Information Technology field working for various Fortune 500 companies. During those years, she and her husband had always dreamed of living on a farm once they became retired from the rat race.
This collection of essays follows the author in her sometimes humorous transition from "I.T. Geek to Farm Girl Freak" and depicts the lessons that are learned along the way once farm animals become a large part of her life.
Click here to get this book for FREE
° ° ° ° ° ° ° ° ° ° ° ° ° °