I woke up this morning and ,"Nope" was the first thought in my head. That is not a good start to the week. There is always a price to pay when you have a fun weekend of camping and watching your kid play football. If I was a kid I would be playing sick today, so I could stay home and watch Thundercats and Voltron Force in my pajamas all day. Back in my day when I played sick cartoons were on for only a few hours in the morning, after that you were cut-off. Nowadays with On Demand kids can watch cartoons all day every day. Where is the pain and suffering with that? I really wonder what the kids of today are going to say were their struggles when they were growing up. Slow internet speed? That's pretty boring. I grew up with rotary phones and only one TV in the house. You know.. real struggles.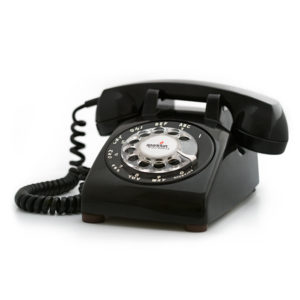 Berkley Street: Supernatural Horror with Ghosts & Haunted Houses (Berkley Street Series Book 1)
by Ron Ripley, Scare Street

(470 Reviews)
Genre: Horror | Religion & Spirituality | Suspense
FREE for a limited time
Shane Ryan returns to Nashua and the childhood memories that drove him to join the Marines. After a prolonged legal battle with his aunt and uncle, Shane has possession of the family home where his parents disappeared over 20 years ago. The house, a monstrous castle filled with ghosts and secrets, is more alive than its inhabitants.
When his aunt and uncle come to town, then vanish, Shane's life takes a turn for the worse. Detective Marie Lafontaine immediately labels Shane as the prime suspect. And in a race against time, Shane desperately searches for clues about his parents.
But there's something lurking beyond the walls and beneath the surface. Something sinister that has haunted him ever since he saw its face in the pond behind the house. And it isn't happy that Shane is back.
It isn't happy at all.
Click here to get this book for FREE
° ° ° ° ° ° ° ° ° ° ° ° ° °
Trouble at Happy Trails (Will Travel for Trouble Series Book 1)
by Minnie Crockwell


(109 Reviews)
Genre: Mystery, Thriller & Suspense | Mystery
FREE for a limited time
Trouble at Happy Trails, Book 1 of the Will Travel Trouble series of short cozy mysteries
Minnie Crockwell, recreational vehicle enthusiast and traveler, checks into her allotted space at Happy Trails RV Park in Spokane, Washington, with hopes of a pleasant week of touring the area. By night's end, a death in the park finds her consoling the deceased man's widow… or his killer. Whether the dearly departed died by his own hand or whether someone murdered him remains to be seen. It seems the deceased had a lot of character flaws. A lot!
Peregrine Ebenezer Alvord, otherwise known as Ben, is tagging along with Minnie on her travels. That he is an early nineteenth-century ghost is only a minor complication. Ben has the ability to venture unseen where others cannot.
Minnie never imagined herself as an amateur sleuth, but with Ben's help, she might just be able to discover the source of the Trouble at Happy Trails!
Trouble at Happy Trails is Book 1 of a series of short cozy mystery stories featuring Minnie and Ben. Each story can stand alone, but to avoid extensive repetition of the back story, the books would be best read in order.
Click here to get this book for FREE
° ° ° ° ° ° ° ° ° ° ° ° ° °
Con Artists of The Old West: The Kat and Dance Sagas
by David Francis Curran
Genre: Literature & Fiction | Westerns | Historical Fiction
FREE for a limited time
First appearing in the short Lived Louis L'Amour Western Magazine, Kat Ballinger and Dance O'Leary are two of old west's most evil villains. They are con artists of unusual talent and intelligence: criminals without remorse. And though all the stories here, but for one, feature Kat and Dance, it is the courage of their victims and the struggle that Kat and Dance put those victims through that make up these exciting stories.
In THE TRUTH ABOUT THE WILD LOVE a man learns that his wife has been keeping a secret from him for many years after Kat conned him into buying a no-good horse.
In THE APPRENTICE NEWSPAPERMAN a young man working at a small newspaper in the mining town of Garnet Montana learns a lesson about life and love after Kat and Dance's villainy.
In THE STOLEN CHILD Kat and Dance approach a couple whose child was taken in an Indian raid years before claiming to have found the child.
In SERPENT AT RATTLER LAKE a real monster seems to be attacking a rancher's cattle.
The Truth About the Wildlove and The Apprentice Newspaperman first appeared in Louis L'Amour Western Magazine. The Stolen Child and Serpert at Rattle Lake were going to appear but never did because the magazine went out of business.
This edition includes a bonus story–based on a true story from the journals of Montana's history: TO BECOME A HORSE.
Click here to get this book for FREE
° ° ° ° ° ° ° ° ° ° ° ° ° °
Why is it Always My Fault?: Improve Parenting Skills, Learn How Your Child Thinks and Monitor Treatment for Attention Disorders
by Dr. David Yagil, Sima Yagil


(17 Reviews)
Genre: Education & Teaching | Parenting & Relationships
FREE for a limited time
Finally, a book about ADHD and Learning Disabilities that helps parents and children together!
This book, for children age 6-18 years and their parents, illustrates the personal experience of a child who has attention deficit disorder (with or without hyperactivity) and/or learning disabilities to provide better understanding of these phenomena and greater awareness of the child's internal world. It teaches how to communicate with ones child without accusations, mutual anger, or frustration. It describes the child's characteristic problems, how he feels and thinks about himself, implications for his academic, emotional, and social functioning and offers practical instructions for parents, teachers, and children.
Share feelings about personal stories with which your child can identify
A unique section features children speaking their own mind, intended for young readers and parents together. It presents children's stories of their experiences, sense of inability to meet expectations, and personal feelings of pain. As the child reads the story and identifies with the feelings and thoughts expressed, parents can discuss with their child, in a supportive and empathic atmosphere, his academic and social problems and possible better ways of coping.
Click here to get this book for FREE
° ° ° ° ° ° ° ° ° ° ° ° ° °
Amish Decisions
by Samantha Collier


(7 Reviews)
Genre: Religious & Inspirational Fiction | Religion & Spirituality
FREE for a limited time
Rachel is a young Amish woman undecided on what she wants out of life. Her father expects her to remain in the community and find a husband. But her best friend Lovina left the Amish town and now seems happier than anyone she knows.
Her confusion extends to her romantic life as well as she finds Abraham to be somewhat boring and predictable while the Englisch David is his polar opposite in every way. But is she truly seeing the Amish life and Abraham for what they are?
Click here to get this book for FREE
° ° ° ° ° ° ° ° ° ° ° ° ° °