This guy!!!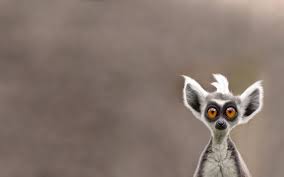 Sabotage: A Reece Culver Thriller – Book 2
Bryan Koepke


(7 Reviews)
Genre: Action & Adventure | Mystery
FREE for a limited time
An auto accident – A vacation interrupted – A budding romance – A mysterious threat against a nation Will Reece Culver have what it takes?
Reece and his friend Haisley travel to Scotland with only one thing on their minds – fishing. After witnessing an automobile accident involving a journalist they quickly realize that something far greater than reckless driving caused the man to crash into the frigid waters of the North Atlantic. After learning that the victim was on his way to the home of Karl and Marie Rhodes, Reece and Haisley visit the wife looking for answers, and find a woman who is in the middle of her own. Haisley goes to London at the request of the husband and uses his computer skills to find out who hacked into the man's office computer. As he combs through the chief of strategy's logs he stumbles upon what looks like funds being embezzled out of his company, and an even bigger plot that threatens the national security of the United Kingdom. Reece spends greater amounts of time with Marie Rhodes trying to learn what she knows, and soon finds that he can't resist the temptation of falling in love with the woman of his dreams. But as things heat up he questions her true motives. When Karl Rhodes' executive secretary is found dead Reece agrees to protect Marie's soon to be ex-husband. In a tricky game of cat and mouse Reece travels the globe as he tries to keep Marie, her husband, and Karl's mistress Candice out of harms way. There's only one problem – someone wants them dead. Will Reece figure out who is behind the murders before someone else dies? Will he find romance or is he being played? Will he catch the killer or will the killer catch him?
Click here to get this book for FREE
° ° ° ° ° ° ° ° ° ° ° ° ° °
Lyla
Sean Dietrich

(17 Reviews)
Genre: Contemporary Fiction | Literary Fiction
FREE for a limited time
Sean Dietrich is an artful storyteller, who "writes with humor, dripping Southern charm that you can't miss." (The Greenville Examiner). Now, in this 2014 novel, Dietrich tells a coastal Southern tale topped with sentiment, smiles, and love. Lyla unerringly evokes the life of a troubled family, and the love that grows in it.
Quinn must learn how to exist in his mother's troubled world, without being consumed by her selfishness. Written with fervor and affection for a wounded past, Lyla is an intense and personal epic about a restless woman, and the children caught in her spurring draft. Set during the Great Depression, on the upper coast of Florida, this touching story is about growing up in an achingly anguished household, and finding a way to survive. A stirring memoir that delivers the reader to a sepia-tinted world that is heartbreaking, at times shocking, and triumphant.
Click here to get this book for FREE
° ° ° ° ° ° ° ° ° ° ° ° ° °
Luca
Jacob Whaler

(20 Reviews)
Genre: Science Fiction | Teen & Young Adult | Action & Adventure | Suspense
FREE for a limited time
Fourteen-year-old Luca lives in squalor at a prison for schizophrenic girls born a century after the 2011 Japanese nuclear disaster in Fukushima. The radiation gives her a special mutation: the thoughts of others play as voices in her mind. One night, she makes mental contact with a massive entity floating in space on its way to Earth. It's alive, hungry and searching. On the other side of the world, Frank Mercer finds a computer chip embedded in three billion-year-old rock, the last message of a dying civilization. It tells of a toxic interstellar Cloud larger than the sun that engulfed Earth, destroying all life. And now it's back. With all the resources of Genesis Corporation, Mercer conceives a plan to keep the Cloud a secret, save a select few and restart civilization under his control. Billions will die. Only the science prodigy Qaara Kapoor stands in his way. With Mercer in pursuit, she escapes with Jedd, a castoff from the slums, to warn the world and save as many as she can. As Qaara and Jedd fight Mercer, they all come to the same conclusion. Luca is the key to everything.
Click here to get this book for FREE
° ° ° ° ° ° ° ° ° ° ° ° ° °
Leader of Battles (I): Ambrosius
David Pilling


(45 Reviews)
Genre: War | Historical Fiction
FREE for a limited time
"My father was a warrior. He bade me fight… "
Britain, 427 AD. Rome has abandoned the province, leaving it exposed to waves of barbarian invasions. To the west, savage pirates from Hibernia ravage the coastline. In the north, the crumbling defenses of the Wall cannot contain marauding bands of Picts as they sweep down from the highlands. Worst of all are the Saxons, the dreaded sea-wolves. Under their chiefs, Hengist and Horsa, they wish to drive out the native Britons and claim the entire island for their own. Attacked from all sides, the Britons find a champion in the form of Ambrosius Aurelianus, the last of the Romans. A modest man, riddled with doubts and fears, Ambrosius reluctantly takes on the mantle of Dux Bellorum, Leader of Battles. Placed in command of Britain's only standing army, he fights to preserve the dwindling light of civilisation while the treacherous High King, Vortigern, plots his destruction.
Set before the coming of Arthur, the first book of the Leader of Battles trilogy charts the rise and fall of post-Roman Britain's first great hero, and his desperate struggle to hold back the shadows threatening to engulf his country.
Click here to get this book for FREE
° ° ° ° ° ° ° ° ° ° ° ° ° °
Lavender the Universal Herb (Herbal Amicus Book 2)
Virginia Cornue


(11 Reviews)
Genre: Health, Fitness & Dieting | Crafts, Hobbies & Home
FREE for a limited time
Lavender as essential oil, powerful for healing, for aromatherapy, for weddings–cake toppers and stunning bridal bouquets, delicious in drinks, muffins, ice cream, Lovely Lavender: The Universal Herb has it all in one easy-to-read primer. Fascinating history of uses: strengthening defenses against pandemics such as the Bubonic plague in Europe, and mummifying in ancient Egypt. The Lavender plant can treat acne, heal burns, soothe aching muscles, relieve fatigue, calm the soul and repel bedbugs. Lavender recipes: lavender iced tea, lemon-lavender muffins, lavender ice cream. How-to: heal, meditate with, eat, grow, cook with, boost immunity with Lavender. (Volume II of the Herbal Amicus series.)
Click here to get this book for FREE
° ° ° ° ° ° ° ° ° ° ° ° ° °