How about just a little funny today?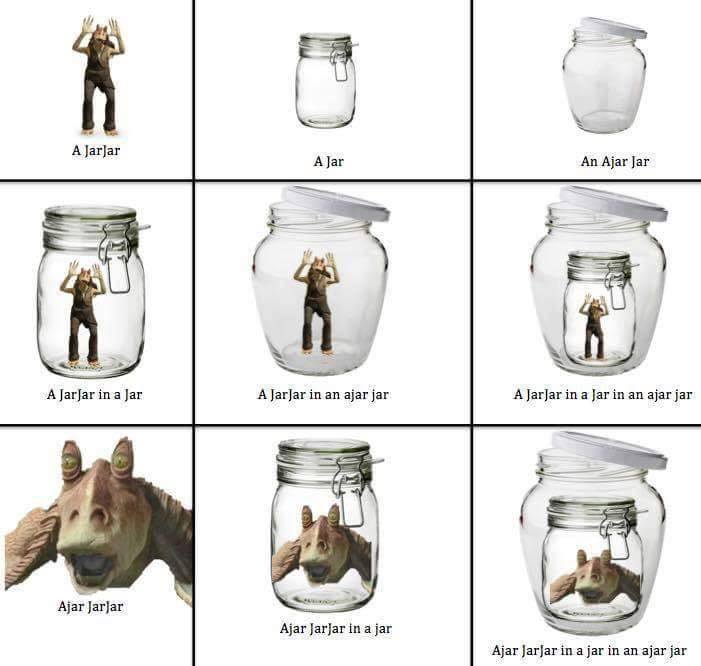 At God's Mercy: WW2 Mystery
L. L. Fine


(298 Reviews)
Genre: Mystery | World Literature
FREE for a limited time
Can you escape your past's ghosts?
Poland, World War II. A desperate young Jewish woman sacrifices her life to save her baby twins from the terrible death that awaits them. Decades later, in New York, Rabbi Jeremiah Neumann discovers the existence of his long lost twin. He rushes headlong to meet him – but is shocked to discover that his identical twin is a priest. The two brothers travel to Poland to find out who they truly are. Page by page they uncover the terrible secret of their bloodcurdling heritage. A long-dormant evil is resurrected, and once again threatens to take the twins' lives. Will they survive the new storm? At God's Mercy is a captivating book that is hard to put down. It will take you deep behind the frontiers of human atrocity, where cruelty meets courage, and faith meets fate. Its chilling storyline bites hard at religious establishment and raises hard questions regarding Judaism, Christianity, human nature, faith and existence.
Click here to get this book for FREE
° ° ° ° ° ° ° ° ° ° ° ° ° °
Louisiana History Collection – Volume 1 (Louisiana History Boxed Sets)
Jennifer Blake


(99 Reviews)
Genre: Romance
FREE for a limited time
Romance ignites amidst the tumult of a territory striving to find its identity as it passes from pre-colonial rule to US statehood and beyond. Volumes 1 and 2 of the Louisiana History Collection present these lush, politically tense historical romances in chronological order.
FIERCE EDEN Reynaud, half Natchez Indian, requires that Elise share his bedroll in exchange for saving her friends during an uprising. Widowed after a brutish marriage, Elise fears intimacy more than the Natchez. How can she view Reynaud as an enemy after his tender introduction to love?
LOUISIANA DAWN Cyrene rescues a handsome rake from drowning for the sake of his silver lace. In return, she requests he relieve her of her tiresome virginity. She expects to be her own woman afterward… but fails to reckon with René's skill or her own lonely heart.
EMBRACE AND CONQUER Félicité despises the Irish colonel who marches into New Orleans with the Spanish conquerors; pride demands she escape from his beguiling embrace. Will he let her go, or follow into the trap of a pirate's lair?
Click here to get this book for FREE
° ° ° ° ° ° ° ° ° ° ° ° ° °
Coinman: An Untold Conspiracy
Pawan Mishra

(22 Reviews)
Genre: Humor & Satire | United States
FREE for a limited time
Coinman, a junior level office worker in India, has a number of eccentricities. The laughingstock of the office, he finds no relief at home; his wife Imli, an obsessed actress, completely vanishes into each role. When tough bully, Hukum, beautiful enchantress, Tulsi, and the office sage, Ratiram, unite the office to conspire against Coinman, they have no inkling of an apocalypse looming inside the office.
Click here to get this book for FREE
° ° ° ° ° ° ° ° ° ° ° ° ° °
Up The Garden Path
J.P. Levi


(24 Reviews)
Genre: Women's Fiction | Contemporary Fiction | Literary Fiction | Historical Fiction
FREE for a limited time
Sally Howell's life has sputtered to a standstill. Her boyfriend is a jerk, and her mother is overbearing, despite the hundreds of miles Sally has put between them. Sally even stifles a yawn when she thinks about the dull and boring routine her life has listlessly slipped into over the past several years. Ignoring threats from her boyfriend, criticism from her mother, and her own overwhelming feelings of doubt, Sally uncharacteristically throws reason to the wind. She packs several suitcases, closes her apartment, and heads to Weldon, North Carolina, to find the missing piece in the puzzle of her family tree. Of course, the trail of her paternal grandfather, her family's proverbial closet skeleton, has been cold for two generations. But Sally stoically endures a slightly crazy land lady and a host of characters from the small town who help and hinder her search. She even unearths a little romance at the end of a row of wilting corn in her land lady's garden. Wrapped around the story of Sally's search is the 1926 tale of Elizabeth Roseman, a hopeless romantic. The endless drudgery of cleaning, cooking, and chores on her family's farm are a far cry from the life of travel and excitement she craves. So Elizabeth seeks adventure in the arms of a delectable migrant farm worker. Her story provides the information that Sally seeks, if she is clever enough to read between the lines.
Click here to get this book for FREE
° ° ° ° ° ° ° ° ° ° ° ° ° °
Underneath New Orleans
Nick Laurrell


(14 Reviews)
Genre: Women's Fiction | Contemporary Fiction
FREE for a limited time
Such an easy and fun read you almost miss how intensely crafted a piece of literature it is. A remarkable debut novel. — Zachary Locklin Letty loves her job. Not only does Letty dig the work, her company takes it upon itself to subsidize her services for customers who can't afford her. She's smart, she's strong, and she's making a great living helping humanity. Letty is living the new American Dream… as a prostitute. The quirky kinky debut novel from Nick Laurrell, Underneath New Orleans is the story of a good woman doing an illegal thing for the right reasons. It's an offbeat coming of age adventure but there's something darker in there, too. Something mysterious. Something sinister. Set in mystical sticky New Orleans, at its heart, Underneath New Orleans is the story of a business, the oldest business, and the many people who have sex for money.
Click here to get this book for FREE
° ° ° ° ° ° ° ° ° ° ° ° ° °