No, I did not read the email. My oldest basset comes home yesterday and tells me he has to make a game using magnets for a school project. I was thrilled, and thought this sounds like fun. We went to the hobby shop, got supplies, came up with a theme and brainstormed some great ideas, We started painting, building, and were well on our way to creating the most awesome game ever! I sent a message to my partner in crime and asked if she and her son started working on their game yet. She then informed me that the project would be done in class and we only needed to supply a shoe box. No…I didn't get the email. Oh… my baby basset might have exaggerated a bit on the instructions.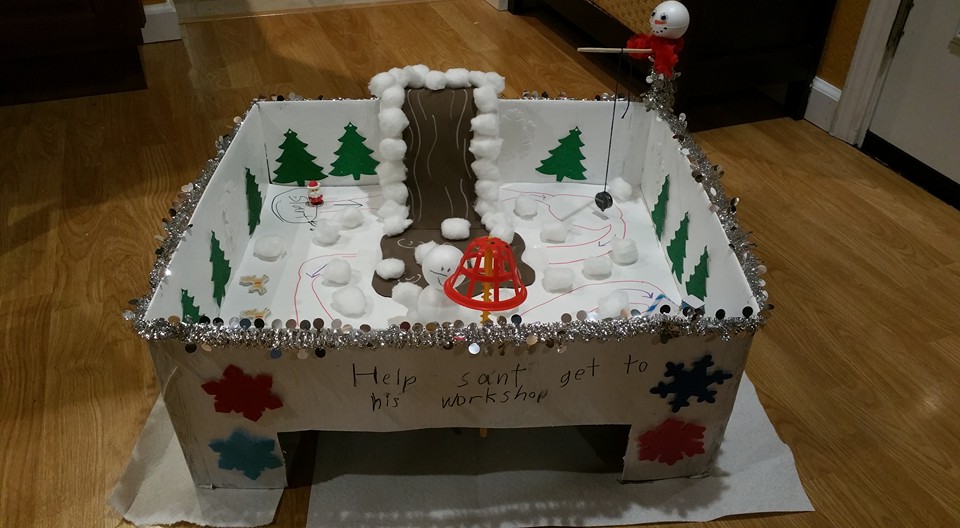 Forbidden Legacy
Barbara Goss

(18 Reviews)
Genre: Religious & Inspirational Fiction | Religion & Spirituality | Teen & Young Adult

FREE for a limited time
Unspoiled by her beauty or wealth, Sarah Clarke travels an arduous journey by stagecoach to inherit the Arrow C cattle ranch left to her by the grandfather she never knew. However, the ranch foreman, a half-breed Indian called Storm, also claims legal ownership. The rugged, impassioned young man arouses conflicting emotions in Sarah. Because her own father was killed by Indians, she is first frightened by Storm and his ranch hands. Yet fear quickly gives way to love as his tenderness and compassion stir her heart. Although Storm's kisses convince Sarah that he feels the same, he admits that he is betrothed to another. Infuriated, Sarah vows to stop Storm from entering a loveless marriage. But how? Vividly evoking the danger and excitement of life in Texas in the 1800's, Forbidden Legacy is a captivating story of love, faith and adventure.
Click here to get this book for FREE
° ° ° ° ° ° ° ° ° ° ° ° ° °
Jeff Madison and the Shimmers of Drakmere (Book 1)
Bernice Fischer


(142 Reviews)
Genre: Teen & Young Adult
FREE for a limited time
A magical fantasy adventure. What if there existed a dark kingdom forged on a web of evil spells, with a conniving king plotting to infiltrate the dreams of children all over the world? What if he and the wicked witch on his side could inject the sleep of every child with the most horrid of nightmares… And all they needed was one very particular boy? When Jeff's brother Matt is captured and spirited away to the kingdom of Drakmere, Jeff knows he must save him. But who are the mysterious, cloaked strangers on Matt's trail? And what do they mean when they say Matt is a dream catcher? Soon Jeff faces a choice: He can follow the strangers through the moonglow doorway into the perils of Drakmere or stay at home and risk the possibility of never seeing his brother alive again. And time is running out, because Jeff must make his choice before the last of the moonbeams passes and the doorway closes forever…
Click here to get this book for FREE
° ° ° ° ° ° ° ° ° ° ° ° ° °
The Marathon Watch: Second Edition "Ross"
Larry Laswell


(98 Reviews)
Genre: Thrillers
FREE for a limited time
Duty with Honor… Above All Else. The year is 1971. With Cold War tensions at their peak, the U.S.S. Farnley has been selected to take part in Operation Marathon, the brainchild of ambitious and unscrupulous one-star Admiral Eickhoff, who sees the dangerous experiment as his stepping stone to greater power and national prestige. The World War Two-era destroyer–with her outdated technology, low crew morale, and mentally unstable captain–would be an ideal component of the Admiral's experiment due to her chief characteristic: her expendability. Failure, however, is not an option for the new Engineering Officer Lee. His enthusiastic faith in the viability of the aged vessel and his dedication to duty with honor puts him at immediate odds with soon-to-retire Chief Petty Officer Ross, while ultimately inspiring his fellow crewmen to help return the Farnley to fighting form. But their dedicated efforts are creating a powerful and unforgiving enemy–and when unexpected catastrophe befalls the Farnley, those manning the old destroyer will suddenly be forced to choose between duty and disobedience, between life and death.
Click here to get this book for FREE
° ° ° ° ° ° ° ° ° ° ° ° ° °
Thirty-Two Going On Spinster (Spinster Series Book 1)
Becky Monson


(421 Reviews)
Genre: Contemporary Fiction | Humor & Satire | Women's Fiction
FREE for a limited time
Julia Dorning is a spinster, or at least on the road to becoming one. She has no social life, hates her career, and lives in her parent's basement with her cat, Charlie. With the arrival of Jared Moody, the new hire at work, Julia's mundane life is suddenly turned upside down. Her instant (and totally ridiculous) crush on the new guy causes Julia to finally make some long-overdue changes, in hopes to find a life that includes more than baking and hanging out with Charlie. But when the biggest and most unexpected change comes, will the new and improved Julia be able to overcome it? Or will she go back to her spinster ways?
Click here to get this book for FREE
° ° ° ° ° ° ° ° ° ° ° ° ° °
Adventures of Dot: An Early Geometry Book
Kara Carrero

(23 Reviews)
Genre: Science & Math | Children's eBooks
FREE for a limited time
Explore numbers, shapes, and basic geometry with young learners. For children young and old, this is a simple story that introduces the basic elements of geometry. Follow the adventures of dot by counting to ten and learning the basic shapes associated with each number.
Click here to get this book for FREE
° ° ° ° ° ° ° ° ° ° ° ° ° °