I am really enjoying this slower pace of camping. Each day our first concern is breakfast, then gathering the kids for a bike ride to the park. We slowly get our swim suits on and spend a few hours at the beach. I feel like I am getting to know my baby basset's and hubby again without the hubbub of daily chores and life. The only drawback I can find right now is the dirt that is embedded in my fingernails and skin. I don't think I even got all the mud off me from Tough Mudder, before I was back on the road for this camping trip. I will take it though, the food we eat while camping is the best!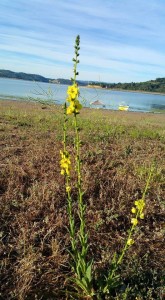 The Lucky Cat – Black Cat Vol. 1 – A Salem Massachusetts Mini Mystery
Lisa Shea


(17 Reviews)
Genre: African American | United States | Mystery, Thriller & Suspense
FREE for a limited time
Kathy Taylor had weathered eight rough years as a black female police officer in Boston – but enough was enough. She turned in her badge, moved up north, and set up shop as a private investigator in historic Salem, Massachusetts. Now she's surrounded by Wiccans and herbalists, by crystal shops and psychic pizza-deliverymen.
And her first client has just stepped in the door.
The Lucky Cat is the very first entry in the Salem Massachusetts Mini Mystery series.
Click here to get this book for FREE
° ° ° ° ° ° ° ° ° ° ° ° ° °
Coming Home Again (A Coming Home Again Novel Book 1)
T.I. Lowe


(29 Reviews)
Genre: Contemporary Fiction | Women's Fiction | Religion & Spirituality
FREE for a limited time
From bestselling author, T.I. LOWE comes an emotional family saga like no other. I've lost myself. Where did I go? Can I find myself? I just don't know… Savannah Monroe dances with demons from a complicated past. Families believe ghosts can be well hidden deep in the ancestral closet, but forget all too easily that those ghosts haunt with abandon. Savannah has to face each one of hers as she heads home again to Bay Creek, South Carolina, after running away over five years ago. The closer she gets to home, the clearer the realization becomes that some skeletons need to be dealt with and properly buried. Mature content due to subject matter dealing with rape.
Click here to get this book for FREE
° ° ° ° ° ° ° ° ° ° ° ° ° °
Sheep's Clothing
Elizabeth Einspanier


(18 Reviews)
Genre: Westerns | Horror
FREE for a limited time
It is the year 1874. Doc Meadows, frontier doctor working in the small town of Salvation, has always considered himself a sensible man, and has not believed in monsters for a long time. When injured half-Indian Wolf Cowrie staggers into his practice one night, however, he brings terrifying news–a vampire he hunts plans to settle in Salvation and turn it into his own private larder. Now Doc has to overcome his skepticism and fear in order to face down this new threat to his town, before Salvation becomes just another ghost town in the territories. Sheep's Clothing hearkens back to early depictions of vampires as bloodthirsty, charismatic monsters, borrowing more strongly from Dracula than more common modern interpretations.
Click here to get this book for FREE
° ° ° ° ° ° ° ° ° ° ° ° ° °
The Time Travel Trailer
Karen Musser Nortman


(55 Reviews)
Genre: Science Fiction | Family Life
FREE for a limited time
A 1937 vintage camper trailer half hidden in weeds catches Lynne McBriar's eye when she is visiting an elderly friend Ben. Ben eagerly sells it to her and she just as eagerly embarks on a restoration. But after each remodel, sleeping in the trailer lands Lynne and her daughter Dinah in a previous decade — exciting, yet frightening. Glimpses of their home town and ancestors fifty or sixty years earlier is exciting and also offers some clues to the mystery of Ben's lost love. But when Dinah makes a trip on her own, separating herself from her mother by decades, Lynne has never known such fear. It is a trip that may upset the future if Lynne and her estranged husband can't team up to bring their daughter back.
Click here to get this book for FREE
° ° ° ° ° ° ° ° ° ° ° ° ° °
Dance with Deception: Scandalous Secrets, Book 1 – Exclusive Edition
Tracy Goodwin


(41 Reviews)
Genre: Historical Fiction | Romance
FREE for a limited time
Haunted by his father's sins, Sebastian Montgomery, ninth Duke of Davenport vows never to fall in love or marry until he encounters Gwendolyn MacAlistair and she consumes his thoughts. Sebastian wants her, and as he learned from his father, what a duke wants, a duke takes. Gwen's father has arranged for her to marry a man she despises, the very man who shattered her fragile family. As she struggles with a desperate choice – honor her dying father's final request or alienate him by choosing her true love – Sebastian is forced to make his own desperate decision: trick Gwen Into marriage or lose her forever. Sebastian and Gwen must confront the consequences of their actions and secrets so scandalous that they threaten to destroy all they hold dear. In this dangerous dance with deception, who will die for love?
Click here to get this book for FREE
° ° ° ° ° ° ° ° ° ° ° ° ° °